Drop combative approach to Uhuru's Coast tours, Shahbal tells Joho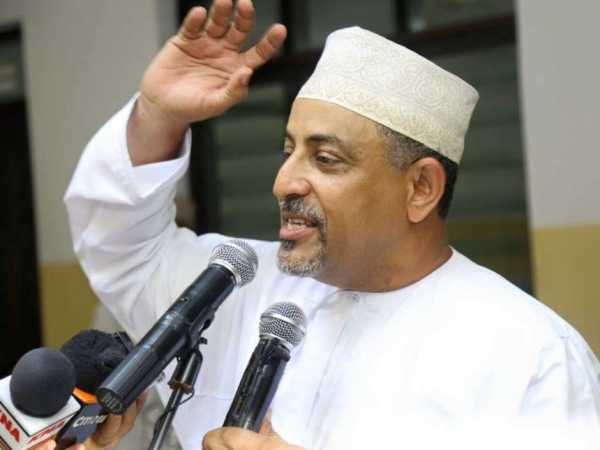 Mombasa Governor Hassan Joho has been asked to drop his "combative" approach to President Uhuru Kenyatta's imminent tour of the Coast.
Joho said last Friday that he will not take lightly to being underrated and disrespected as a leader when Uhuru lands.
"I heard they announced they are coming back here. We are watching and waiting for them," he said during a tour of projects in Vikwatani, Kisauni constituency.
"This time we will tell them to their faces… There is no fearing anyone."
But politician Suleiman Shahbal dismissed the remarks terming them an attempt at scoring cheap political points.
The Jubilee Coast point man, who intends to vie for Mombasa governor in 2017, asked leaders to quit political games and focus on development.
"Mombasa will develop when our leaders stop engaging in politics, aimed at scoring cheap political points," he wrote on his Facebook page on Monday.
"Let us also learn to do the right things at the right time; now is not the time to score cheap political points. It is time to work for our people. Let us all welcome the President to Mombasa this week."
He added that leaders should be evaluated on what they have delivered since taking office, not the promises they made.
Joho's office on Monday declined to respond to Shahbal but sources told the Star there were attempts to avoid a repeat of the January tiff between him and Uhuru.
"The governor is keen to avoid confrontation with Uhuru. There is mutual respect between the two now… They only differ on political ideas. Uhuru will be well received in Mombasa," said a source in the Governor's office.
The source said Joho got carried away by the crowd in Vikwatani on Friday and did not mean to sound combative.
Deputy President William Ruto is expected in Mombasa on Wednesday when he will hold a series of functions before heading to Malindi.
Shahbal encouraged all Mombasa leaders to attend Ruto's functions saying the national and county government must cooperate.
"Politics is not all about sounding war drums and chest thumping. Mombasa county leaders need to constructively engage other leaders on finding sustainable solutions to problems affecting our people," he said.
-the-star.co.ke