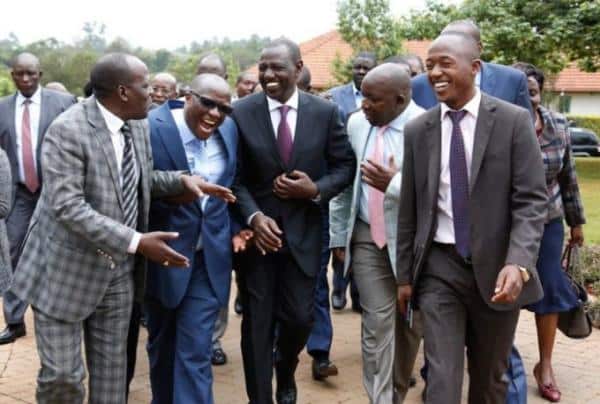 The Jubilee parliamentary group meeting convened by DP William Ruto in Karen on Wednesday paralyzed the morning's House activities.
Deputy Speaker Joyce Laboso was forced to adjourn the sitting due to lack of quorum.
Ruto had met the MPs ahead of the launch of the Jubilee Party in 10 days time .
President Uhuru Kenyatta has announced that he will be defending his seat through the newly created and broad-based Jubilee Party.
Some 12 political parties, including President Kenyatta's The National Alliance (TNA) and Deputy President William Ruto's United Republican Party (URP), have agreed to fold and join the new party.
The parties will be dissolved officially on September 8.
MPs were to start debating two election bills tabled on Tuesday and passed on Thursday as the House breaks for a one-month recess.
The Jubilee Parliamentary Group meeting resolved to support the Bill proposing to bar party hopping.
"Members (both from the Senate and National Assembly) unanimously agreed to support the two Bills before the Legislature relating to Electoral Reform; The Elections Laws (Amendment) Bill, 2016 and The Election Offences Bill, 2016 to professionalise and institutionalise political parties so as to foster a vibrant democratic environment that supports ideology based politics."
-the-star.co.ke