Inspired by the exhibition Senses of Time, explore how members of the African diaspora exemplify our time through creative engagement with the arts. Begin with a guided tour of Senses of Time, followed by a live performance by Tsedaye Makonnen responding to the exhibition. Then, Patrick Kabanda moderates as Esosa E., Jacqueline Lara, Femi Ogunjinmi, and Joy Spencer discuss how innovative entrepreneurship can help tell our stories.
Sunday September 25, 2016 from 12–3 p.m.
Presented in partnership with Roselynn Lewis Consults and Mansa Colabs.
Defining Our Time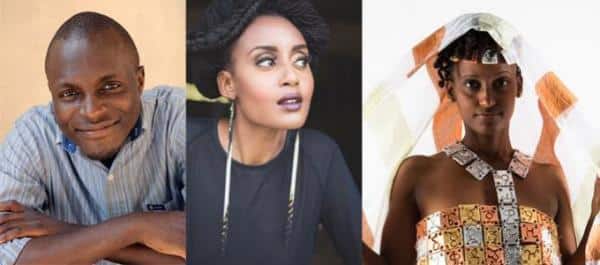 Image credits L to R
Patrick Kabanda, moderator, photograph by J.D. Sloan
Esosa E., panelist, photograph by Lilian Haidar
Tsedaye Makonnen, performance artist, photograph by Tony Hitchcock
Image credits L to R
Jacqueline Lara, panelist, photograph by Lawrence Green of Time Traveling Media
Joy Spencer, panelist, photograph by Dzifa Awunyo-Akaba
Femi Ogunjinmi, panelist, photograph by Femi Osinowo
Free and open to the public.
Visit https://africa.si.edu/ to RSVP through Eventbrite
By Gathoni Kamau