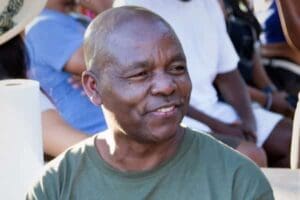 On March 5th, 2018, our beloved brother, Countryman to some and friend to many,
Meshack Ogweno Apidi
, was found non-responsive in his apartment in Los Angeles, California. A co-worker had gone to the apartment to check up on him after several weeks of failure to report to his workplace of 16+ years. After the police and coroner were involved, it was confirmed that Meshack died of natural causes stemming from complication with arteriosclerosis: cardiovascular disease.
Meshack is originally from Kenya. He is survived by his only son, Collins, grandchildren, his biological mother (Dora Apidi), step-mothers, a number siblings, nieces, and nephews, all of whom reside in back Kenya.
We are requesting your kind donation to enable us to meet the expenses of preparing and transporting his body back to Kenya so that his family may celebrate his memories and give him proper burial.