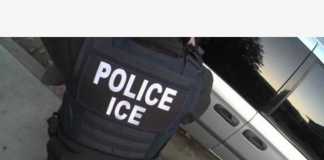 MIDDLESEX COUNTY, NJ — Agents with U.S. Immigration and Customs Enforcement (ICE) from the Newark field office picked up 36 immigrants in Middlesex County...
Following rumors and immigration raids, Baltimore religious leaders are demanding answers. They say city parishioners are living in fear and deserve clarity from Immigration and Customs...
Charles Saidimu was picked by the ICE and he is being held at the immigration facility in Buffalo New York. Charles did not move...