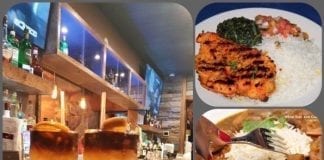 Swahili Village Restaurant and Bar offers authentic Kenyan meals and Kenyan ambiance. Venture in and be transported to a city in Kenya. Karibu. We...
Kevin Onyona, chef and owner of Swahili Village, is convinced he has been losing customers because of his address on Baltimore Avenue in Beltsville....
When Kevin Onyona took a flight to the US on September 23, 1999, his heart was pulsating, blood throbbing and mind racing for only...
The story of Kevin Onyona: Swahili Village,a Diaspora Restaurant in Maryland where Kenyan meals such as goat stew, collard greens & rice, cornmeal (Ugali) is served. Swahili...