Protesters on Tom Mboya street in Nairobi. They demanded lifting of a ban on Kenyan citizens from seeking work in the Middle East after...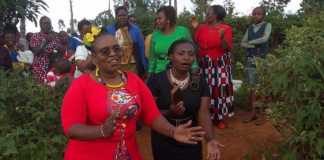 The government has ask to investigate cases of torture frequently reported by Kenyans working as maids in the Middle East. Kiambu politicians Gladys Chania yesterday...
It seems to be a competition with Diaspora women in the Middle East to make home made videos attacking other Kenyans.Here is another one!