President Uhuru Kenyatta has told Chief Justice David Maraga to grow a thick skin whenever he finds himself being criticised by politicians. Uhuru said he...
In the past few days there has been a change of tone from jubilee leaders and it is masked in anger and frustration maybe...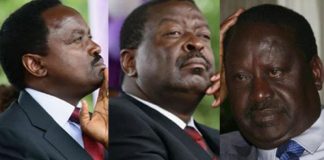 The trend of siblings or, otherwise, members of the same family plunging themselves into political waters is quite a common scenario in the Kenyan...