A Kenyan Student Geoffrey Mokaya Dies In India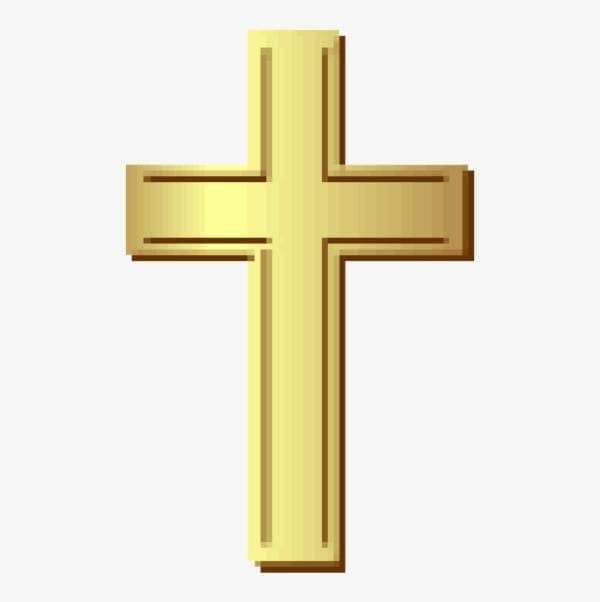 The Kenyan student community in India is mourning the death of Geoffrey Mokaya who was a student at Manipal University India. Geoffrey was admitted in hospitals with a pancreas failure but went to a coma on April 7th and passed away on April 11th2009.
He was the son of the late Mr. &Mrs. Mokaya of Kisii Kenya, Brother to Doris Mokaya of Thogoto Teachers College .The late Mokaya was raised by his aunt Ms. Gladys kwamboka of Gilbert Arizona since he was six years of age after the death of both parents .
The burden of transporting the body from India falls on Gladys as the guardian and she is requesting all friends to help her in raising the money to ship the body to Kenya for Burial. Friends are meeting daily at Gladys' home at 2145 S Quartz Ct Gilbert, Arizona 85295 and the main fund raising will be on Friday April 17th 2009 at the same venue starting at 4.00pm to 6.00pm .
Funds can be deposited into the account number – Routing 540860108 A/C 457009732977 .
For any question or information, please contact:
John Michira 763-742-3177
Gladys Kwamboka 602-446-8254
Gerald Gathungu 602-413-5177,
Keep visiting this page for more updates
Kibera Youths uproot railway over Migingo row
Kenyan tied to South Sudanese intelligence shot dead
---
---
Five Kenyans arrested after a crime spree in Mahalapye, Botswana
MAHALAPYE – Five Kenya nationals are reported to be in police custody in Mahalapye after they allegedly robbed a number of business outlets including Wimpy in Palapye.
According to Mahalapye Police Station Commander, Superintendent Samuel Mosipi, the five are said to have entered Wimpy last week under the pretext that they wanted to familiarise themselves with the Pula currency since they have never come across it. He said when the shop assistant opened the till to show them how the Pula currency looks like, "they snatched some money from the till and disappeared." They are alleged to have taken cash amounting P1 300 and proceeded to Mahalapye where they are alleged to have robbed Mr Price of goods worth P2282.85.
He added that they also robbed Style Store of goods worth P634.70 and at Pep Stores they looted it out of goods worth P1 030 Supt Mosipi said they also attempted to rob Tsholetsa butchery in Mahalapye but failed.
He said the strategy they used was to divert the attention of store employees especially those at the till whilst their colleagues were busy snatching the clothes.
Supt Mosipi said the culprits who are three women and two men, were arrested in Dibete.
Source-
Botswana Press Agency
---
Read before you start complaining of—
---
THREE African nationals have been jailed for a year after being found living and working in Scotland using false documents.
The two women and one man could also face deportation following their sentences after they were arrested during a UK Borders Agency crackdown.
At Edinburgh Sheriff Court, Olubukola Akeukereke, Asumpt Kamau and Philip Waweru all pleaded guilty to having false documents including UK, Nigerian and Kenyan passports and visas.
Microbiologist Miss Akeukereke, 28, had been found at her home in Brunswick Road with fake UK and Nigerian passports in a false name.
Miss Kamau, 43, was found with a Kenyan passport and fake UK residence permit and visa at her West Pilton Park home.
Mr Waweru, 28, was caught with a Kenyan passport and a UK residence permit and visa that were false at his Forrester Park address.
Source-Edinburghnews
Deportation – When Put in Removal Proceedings
Kenyan Ph.D. Student Arrested for Threatening Email
Nyambane with US Ambassador
Logan, the Sky Angel Cowboy
Kenyan athlete dies in Brazilian race
Kenyan athlete, Barnabas Kipkoech, died on November 30 in Goiania, the capital of the Brazilian State of Goias and his family are appealing for assistance to bring the body home.
Kipkoech is reported to have collapsed and later died while competing at a half-marathon in the central-western city of the South American nation.
"We are yet to establish the cause of death and neither do we have the full details of how he died, but the little we know is that his body is in Goiania," his brother David Chepkwony, told FeverPitch.
According to him, Kipkoech left the country on November 7 and featured in his first road race the following weekend where he finished third.
A week later (November 23), Kipkoech was to take to the field again but withdrew from the race. He then lined up for the fateful event where he collapsed before the finish.
Kipkoech's athlete friend, Wesley Kiprotich said: "Last week (November 23) Barnaba did not finish the race and he said he had breathing problems. He went for a race in Goiania on Friday (November 28). At the race he fell down after 5km. I was not in that race so I don't know much by now, but I will contact you later," the athlete who was in Brazil at that time added.
To date, details on what transpired have been scanty and the family does not even know where their kin's remains are preserved or the identity of the manager that took him to Brazil.
Chepkwony said that the family received the sad news from a friend who had housed the late athlete before he left for Brazil.
"We are coming to Nairobi tomorrow (today) to begin the process that will bring my brother home. We are appealing to the Government to assist us in transporting the body for the burial," Chepkwony said.
Kipkoech is survived by a widow and two sons aged nine and eight. In July he re-launched his career after a debilitating injury sidelined him for four years.
"We are also appealing to the Government and Athletics Kenya to assist his children through their education," Chepkwony added.
When contacted, AK top officials said they had not been informed by the next of kin about Kipkoech's demise and would only take action once the news was officially presented to them.
AK chairman, Isaiah Kiplagat, said the family were welcome to seek assistance although they were yet to contact the federation.
"We do not know about the demise of the runner but we will do all what we can once they come to us. It is a sad story and we will be together with the family during this difficult period."
His secretary, David OKeyo, added, "We cannot act since official communication about the death has not been made to us. This matter also involves the Government that should assist in bring back the body."
Kipkoech began his career as a track runner specialising in 3,000m and 5,000m races.
He set a personal best of 7:54.98 Oslo in the 3,000m in July 1997 and in July 2001, ran 13:33.64 for his top time in the 12 and a half lap race in Maia.
He switched to road running and recorded his best performance in 2004 when he was crowned the Czech Republic's Marathon champion with a 2:12:15 effort.
Source-The Standard
---
Protesting Kenyans take row to stadium
Kenyan dancer killed in garbage truck tragedy
Friday, September 12, 2008
A 19-year-old dancer from Kenya died last night after being hit by a garbage truck in Murcia city centre. The incident occurred at around 2.45am in the street outside Verónicas market.
It seems that the victim, who died at the scene, was a member of the África Tumbas dance troupe booked to perform at this year's festival.
No statement about the incident has been forthcoming from the Cepsa company that owns the vehicle involved, and the cause of the accident remains unexplained.
---
---
MORE BREAKING NEWS

–

CLICK HERE
FRONT PAGE HEADLINE NEWS

–

CLICK HERE
---
–