Kenyan Woman Nancy Akinyi Kasera guilty of daughter's murder
Kenyan Woman Nancy Akinyi Kasera guilty of daughter's murder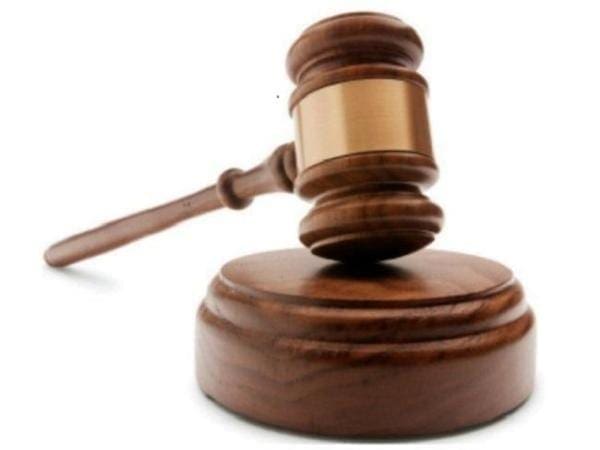 Nancy Kasera
By
Jill Doss-Raines
Monday, September 8, 2008
Nancy Akinyi Kasera, a Kenyan national who had made her home in Thomasville for the past several years, was found guilty of second-degree murder Monday afternoon in Davidson County Superior Court in the March death of her 11-year-old daughter, Nicole Kasera.
Nicole was found dead in her mother's car at a truck stop in LaGrange, Ga., on March 9 by law enforcement and emergency medical officials there who answered Nancy Kasera's 911 call for help because her daughter was not breathing.
Superior Court Judge Michael Beale sentenced her to no less than 13 years, one month and no more than 16 1/2 years in prison. She could have received a maximum of 40 years. She will receive credit for time served because she has been in custody since March 9. She was eligible for the reduced sentence because she has no prior felony record.
Kasera may be deported by the Immigration and Naturalization Service after being convicted of a felony, Beale noted. Her case has been forwarded to INS for a hearing. Kasera's visa to work in the United States had expired in October 2007.
Before Monday, Kasera was charged only with felony child abuse. The second-degree murder charge resulted from a bill of information by the Davidson County District Attorney's office.
Kasera was sentenced in court Monday using an Alford plea. This means a defendant does not admit guilt but admits that sufficient evidence exists with which the prosecution could likely convince a judge or jury to find the defendant guilty. After receiving an Alford plea from a defendant, the court can impose a sentence.
Assistant District Attorney Greg Brown laid out the state's findings of the investigation in court. Brown said an autopsy of Nicole Kasera's body revealed "extensive injuries over her entire person." Multiple bruises, scars and open wounds in various stages of healing covered her head, face, hands, arms, torso and legs.
"The autopsy took some extended time to complete," Brown said. Nicole's cause of death was determined to be the result of complications from traumatic injury and sepsis. Sepsis is a systemic response to infection that causes organ failure and death in severe cases.
Brown said the Davidson County Sheriff's Office conducted an extensive search of Kasera's home on National Highway and worked with the Georgia Bureau of Investigation on the case.
Time-stamped receipts from fast-food restaurants and other businesses found in Kasera's car enabled investigators to track her travel from Thomasville to Georgia. Brown noted meals had been purchased for Nicole at a McDonald's in Thomasville at 5:28 a.m. and one in Georgia at 11:30 a.m. When Georgia EMS workers found Nicole in her mother's car at 9 p.m., she was already in rigor mortis. The autopsy showed she had been dead 12 to 24 hours.
During the court proceeding, Kasera kept her head down most of the time and wiped away tears with a tissue a court bailiff gave her. The short-statured mother was dressed in an orange-and-white jail outfit and sported a braided hairdo. Beale asked that her handcuffs be removed as she stood to answer his questions in a soft voice.
Before she was sentenced, Kasera's attorney, Lori Hamilton-DeWitt of Mocksville, told Beale that Kasera had come to the United States 11 years ago with Nicole, who was not 1 year old yet, in search of a better life.
After having a second child, Natalie, now 8, and the death of her daughters' biological father in 2007, Kasera's life spiraled emotionally and financially out of control, Hamilton-DeWitt said. She held and lost several jobs due to child-care difficulties, the lawyer said.
Natalie, who was also in the car when Nicole was found dead, told investigators her mother was going to Georgia for a job interview. Natalie is in the custody of the Davidson County Department of Social Services now, said District Attorney Garry Frank.
Attorney Jeff Berg, who was representing Kasera on the felony child abuse charge involving Nicole, sat beside his client in court Monday. The child-abuse charge will be dismissed as part of Kasera's plea.
---
MORE BREAKING NEWS

–

CLICK HERE
FRONT PAGE HEADLINE NEWS

–

CLICK HERE
---
Kenyan Woman Nancy Akinyi Kasera guilty of daughter's murder