IIEC refusal to replace rebel councillors angers ODM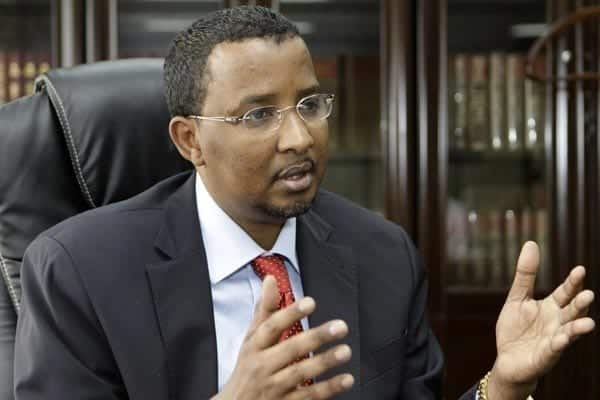 The Orange Democratic Party (ODM) Thursday hit out at the Interim Independent Electoral Commission chairman Ahmed Issack Hassan for refusing to accept the party's decision to replace errant civic leaders.
ODM termed a move by IIEC recalling a list of 34 ODM nominees, mainly from the North Rift, it had forwarded to Deputy Prime Minister and Local Government minister, Musalia Mudavadi, for appointment as hypocritical and partisan.
The party's Secretary General Prof Anyang' Nyong'o said the law allows political parties, ODM included to replace nominated councillors at anytime without directives from anybody or institution.
"It is the mandate of a political party's leadership to decide whom to nominate as a councillor in any Council. It is the prerogative of the same political party to revoke the nomination of any of its councillors at any time in the interest of the party" said Nyog'o in a statement.
An attempt by party leader and Prime Minister Raila Odinga's to replace the councilors allied to Eldoret North MP William Ruto hit a snag after IIEC dismissed the new list.
Violate law
Chairman Ahmed Issack Hassan advised Mudavadi to ignore IIEC letter dated June 30, that detailed names of civic leaders whose nomination ODM proposes to revoke, and those listed for replacement.
Nyog'o said IIEC erred as the law does not authorize it to supervise political parties or veto their decisions on the nomination of councillors. "it is a fact that nominated Councillors have no tenure in law and any decision by a political party to revoke the nomination of a councilor or councilors must be respected" he stated.
He asked"  why is Mr. Issack usurping ODM's legal prerogative? Is he acting at the behest of Hon. William Ruto and Company? suggesting that ODM first takes action on Hon. Ruto before doing so against the Councillors is mischievous.
He added" Why hasn't he taken action against Ruto and Company for violating Section 5 (17) of the Political Parties Act? (Who is he to violate the Law with impunity?) After all, the Registrar of Political Parties operates under the IIEC.
The party is now demanding that its internal decisions be respected.
Meanwhile, Dujis Member of Parliament Adan Dualle Dualle has criticized ODM top brass for trying to de-gazette the 'rebel' councillors.
The MP said the move is a violation of the constitution and the political parties act.
ODM listed the affected civic authorities as the Municipal Council of Eldoret, County Councils of Wareng, Kipsigis, Nakuru, Bomet, Bureti, Marakwet, Nandi North and Keiyo.
Others were County Councils of Garissa and Mandera, and Suneka Township.
Source-https://www.kbc.co.ke/
IIEC refusal to replace rebel councillors angers ODM