Video: State House Girls school to represent Africa in Canada music festival
Video:  State House Girls school to represent Africa in Canada music festival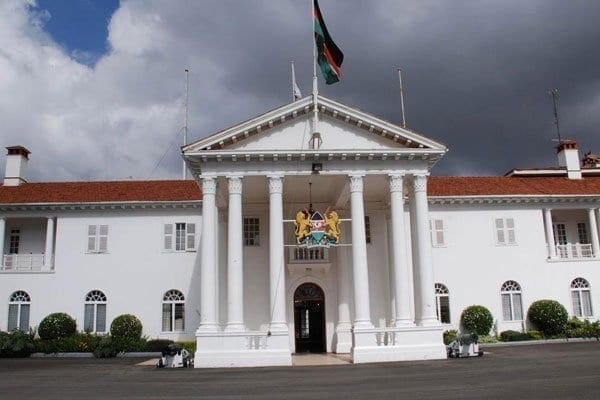 The State House Girls High School choir has been invited to perform at an international festival. The school will represent Africa at the International Choral Kathaumix Festival to be held in British Columbia, Canada, from June 30 to July 13.
The school was selected following its good performance during the recent Kenya Music Festival.
State House will be part of 30 choirs from all over the world that will participate in the prestigious event, according to Mrs Joan Muoti, the school's principal.
"We are honoured to represent our country. We are going there to win," says Mrs Muoti.
The participants will be hosted by local families in British Columbia. Mrs Muoti says that the experience will also be a learning session for the girls, most of whom have never travelled out of Kenya.
State House was chosen for their award winning song, African Women.
The song was performed in the United Nations and the Gender ministry's African Women's Delegates Conference at the Kenyatta International Conference Centre in Nairobi recently.
In 2008, State House Girls were the overall winners of the national music festival. In 2009 and 2010, they repeated the feat, emerging as the best overall choir in the country.
The girls teamed up with Upper Hill High School boys for the women's delegates show.
State House Girls are coached by veteran choir conductor Isaac Kavehere, who has been on the job since 1999.
UK tour
Choir member Joy Kinya says it will be a dream-come-true for her to travel to the Canada.
Meanwhile, the Nairobi Chamber Chorus, a leading contemporary music and choral group, performed in the UK on May 15 at the Windsor Castle.
The group was in the UK for the Queen's Diamond Jubilee celebrations. Upon arrival at the Heathrow Airport in London, the group treated travellers to an impromptu choral performance.
The choir's conductor, Ken Wakia, who formed the group in 2005, said: "Well, I think it means that we connect with the audience. Our songs really do connect with them."
Mr Wakia, a familiar figure on the Kenyan music scene, is a music teacher, conductor and judge of music festivals. He is a music graduate from Kenyatta University.
He studied choral conducting with Jo-Michael Scheibe and Donald Oglesby at the University of Miami in Florida as a Fulbright scholar.
He has performed with the World Youth Choir in Japan, Taiwan, the Philippines, Belgium, Holland and Italy, and is currently assistant Dean of Students and Head of Music at the Africa Nazarene University.
He is also the chairman of the Kenya Fulbright Alumni Association.
They performed with other artists from around the world at the Windsor Castle concert to mark the Queen's 60 year reign.
British singing sensation Susan Boyle, US classical violinist David Garrett, Abigail Washburn from Nashville and Australian entertainer Rolf Harris were among the others who performed.
Source: Daily Nation
Video:  State House Girls school to represent Africa in Canada music festival