Brutal beating of a Kenyan native in Richmond Virginia still a mystery
Brutal beating of a Kenyan native in Richmond Virginia still a mystery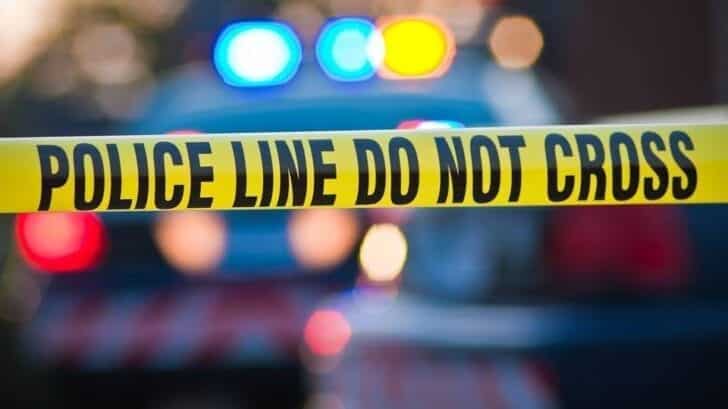 Charles Magenda moved to the United States from his native Kenya in 2009 and within three years earned his U.S. citizenship, began working on an IT degree, got married and joined the National Guard to serve his adopted homeland.
But his promising new life took a sudden and inexplicable turn on July 15, when he was jumped and relentlessly beaten by 20 to 30 young men in an after-hours club on Semmes Avenue in Richmond, police said. He suffered disabling injuries from which he may never fully recover.
Investigators and Magenda's family and friends still don't know what to make of the attack, or why Magenda was targeted.
"He walked to the front to get a drink, there was this huge fight and when his friends went looking for him, they found him lying on the floor," said Richmond Detective Bernard "Mac" Adams. "Nobody knows for sure" what brought on the attack.
Magenda's assailants, who were unknown to him, were all dressed similarly and entered and left the club together. Adams stopped short of describing them as gang members, but they were all wearing white T-shirts with nicknames or phrases in red lettering on the back.
"We have virtually nothing" about who the assailants are, except they were all black males, Adams said. "There were so many people there and nobody can describe any one person or even give a name."
Magenda, 24, suffered severe brain trauma and is now struggling to physically and mentally recover at a Richmond nursing facility, said Douglas Kimemia, Magenda's first cousin, a graduate student teaching assistant at Virginia Commonwealth University.
"He is able to communicate, but his memory is still in not good shape," Kimemia said. "He tends to forget some things. He is struggling to remember even my name sometimes."
Magenda must "slow down a bit and think" before he talks, Kimemia said, and has trouble walking because his balance has been impaired. He spent several weeks in a VCU Medical Center intensive care unit before being transferred to the nursing facility to begin physical therapy.
"He knows he's been in the hospital, but up to this point he doesn't know exactly what happened to him," said Kimemia, who visits his cousin daily.
---
On the night of the attack, Sam Wanyoro accompanied Magenda and another friend to the Island Venture Restaurant and Lounge at 3410 Semmes Ave. for drinks and to watch people dance, as they had done on earlier occasions.
Wanyoro said one minute they were standing by the dance floor enjoying their drinks, and the next minute a fight broke out. It was about 3 a.m. When the punches started flying, patrons started running out of the club, Wanyoro said.
It was dark inside, and Wanyoro said he wasn't concentrating on the person being beaten because he was still looking for Magenda, who had become separated from his friends. Wanyoro soon realized that it was Magenda who had been attacked and left bleeding on the floor.
Wanyoro called police, and Magenda was rushed to VCU Medical Center.
"From talking to his friends, Charles wasn't the kind of person that would have started something," Adams said. "If he spilled your drink, he would offer to buy you another one. He was that kind of person."
Authorities said the club, also known as Panchino's, is well known to the Virginia Department of Alcohol Beverage Control.
ABC has compiled a five-page history of four criminal offenses, 17 administrative offenses and 12 written warnings for the club dating to 2003, including charges of selling alcohol to minors and keeping alcohol on the premises that it wasn't allowed to sell, according to a copy of the club's ABC history.
A hearing on a dozen charges filed against the club was to have been heard Oct. 29, but it was postponed because of Hurricane Sandy. The charges include refilling or tampering with bottles of alcohol, keeping unauthorized alcohol on-site and failing to keep peace and order.
The club's owner listed in the ABC report could not be reached for comment.
Sgt. 1st Class Christopher Wright, one of Magenda's commanding officers in the National Guard, said Magenda was a quiet man with a positive attitude who was respectful to others.
"I couldn't imagine why someone would assault a person like Magenda," he said.
After entering the Guard in May 2011, Magenda became a U.S. citizen. For a while, he lived in Henrico County with another guardsman who served a tour of duty in Iraq, Kimemia said.
"I guess the whole idea of serving the country was more of his motivation," Kimemia said. "He didn't even know you could become a citizen once you get into the National Guard."
Magenda was always interested in joining the military, but it is more difficult to do so in Kenya, said Kimemia.
About four months before he was attacked, he married a woman from his native country living in the Richmond area. Several attempts to reach her were unsuccessful.
Kimemia said Magenda is expected to recover to some degree, but his prognosis is unclear.
"Because of his age, there is hope that he will be able to get back on his feet walking again," Kimemia said. "He is likely to recover, but the doctors kept on reminding us that they don't know for sure in terms of his memory. So nobody can tell for sure."
Anyone with information about the July 15 assault or Magenda's assailants can call Crime Stoppers anonymously at (804) 780-1000 or contact Detective Adams at (804) 646-3930.
Source: Richmond Times-Dispatch
Brutal beating of a Kenyan native in Richmond Virginia still a mystery