Photos: Nubian Kenyans-Who they are/where they came from
Photos: Nubian Kenyans-Who they are/where they came from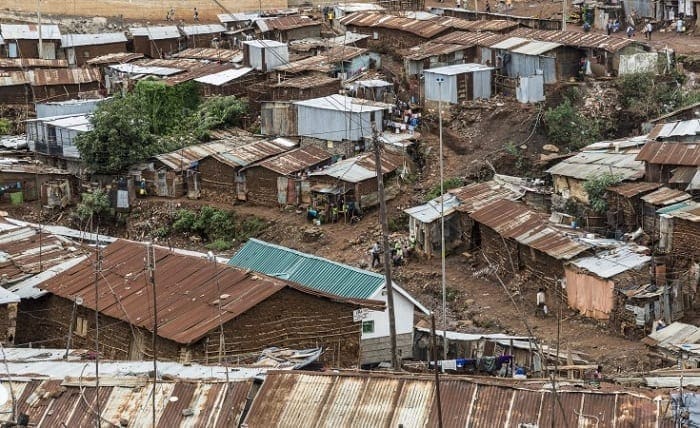 First published in the October 2012 issue of Destination Magazine.
When modern Kenya was being forged, a small group of Nubian soldiers and their families were
recruited to guard those building it. They fought here, lived here and built lives here, but today
they are still struggling to be a part of Kenya – a struggle they think would end if they could just
get land of their own By Everlyne Mosongo
Kibera. The infamous Nairobi slum is home to poverty, crime, disease and about 170,000
residents. They live without running water and electricity, and with the threat of crime and
disease. Most of the homes are one-room shacks with mud walls, rusted corrugated tin roofs,
and dirt floors – concrete floors are a luxury.
It sits on a 780 acre piece of land, and is the second largest urban slum in Africa. Officially, it's
owned by the Kenyan government, but they're not the only ones with claims to it. Kenya's small
Nubian community say it is theirs, and they may be right.
The Journey
The Nubians in Kenya started their journey here as soldiers, a very long time ago. In Sudan, they
had been fighting for their own country when Fredrick Lugard, Captain of the Imperial British
East African Company (IBEAC), arrived in 1890. He incorporated them into the IBEAC, and, with
about 10,000 of their dependants, the Sudanese soldiers moved south to Uganda where they
fought to help Captain Lugard strengthen the British Protectorate. In 1895 they became the
Uganda Rifles and the East Africa Rifles, soldiers under the British rule.
In total, there were 17 Nubian Garrisons in Kenya, including Kisii, Iten, Kisumu, Kibos, Mazeras,
Kibirigo, Migori, Bungoma, Katumo, Meru, Isiolo, Mogotio, Mombasa and Nairobi. In the
Garrisons, the soldiers were separated from their wives and children and put in seclusion where
they were taken through rigorous training. Between 1896 and 1901, during the construction of
the Kenya-Uganda railway, the IBEAC employed their services, among other African solidiers, to
guard those working on the Lunatic Express.
For Queen and Colony
In 1902, after construction of the railway was completed, the British government formed the
first regular troops of soldiers by combining the East African Rifles, the Uganda Rifles and the
Central African Regiment to form the King's African Rifles. When the First World War broke out
in 1914, Nubian soldiers from Kenya and Uganda, as part of the KARs, formed the Third and
Fourth Battalions and fought against German troops in Mozambique and Northern Rhodesia.
I had always thought that after the war, Nubian soldiers asked to go back home and the British
requested them to stay. But 73-year-old Issa Abdulfaraj, chairman of the Nubian Council of
Elders, says I make it sound easy and comfortable for the imperialists. According to him, by
1936, Italians had overrun Ethiopia, forcing Haile Selassie, Emperor of Ethiopia, into exile, and
colonialists were already rolling up their sleeves for the Second World War. Nubians, who
formed the core of the British fighting army, were being discriminated against and wanted to
return to The Sudan, but since the entire eastern coast of Africa, from Sudan to South Africa,
was under British rule their word was law. To make them stay they showed the soldiers a fake
letter from The Sudanese government that said they had no place in The Sudan, so they might
as well stay and defend Kenya. "But there was no Sudanese government and the British, the
colonial masters were just playing tricks on the Nubian soldiers," Abdulfaraj says, rubbing his
white beard.
His words are harsh and emotional, but accusations of tricks aside, it's a historical fact that after
fighting for the KARs in the Second World War, Nubians in the Third Battalion retired to Kibra,
which the British government had gazetted in 1918 as a military reserve. The soldiers were
issued with Shamba Passes, temporary land licences, for plots of land which they settled on with
their dependants.
Abdulfaraj is a third generation Kenyan Nubian born in 1939. He still sits ramrod straight and
doesn't look a day older than 60 years, but the white beard and hair beneath his white kufi gives
away his age. His father fought in both World Wars, he tells me, and even the Three Soldiers
statue on Kenyatta Avenue is of Nubian officers. He also divulges that it's not an accident
that the writing on the statue
is in Arabic, as military units back then used to be identified
by classified Arabic numbers. "All these they inherited from the Nubians. The word Afande
is Nubian for Sir, Line Saba here in Kibera was Line Shabaha, meaning 'Point of Range,'" he
explains, shifting to adjust his white kanzu. He doesn't understand why, after more
than a
century in Kenya, Nubians are still considered outsiders.
Other Africans
Until the 2009 population census, Kenya had 42 registered communities while Nubians, who
were not considered Kenyans, had been clustered under 'Others'. The community's battle
for recognition began in 2003, when they went to the High Court seeking the judiciary's
interpretation of the Kenyan constitution regarding their right to becoming Kenyan citizens at
birth. The government opposed the motion on grounds that the application was 40 years too
late. They insisted that the Nubians' right to apply for automatic citizenship ceased to exist
on Dec. 12, 1963 with Kenya's independence. To become citizens, Nubians would have had to
renounce citizenship from their country of origin, which they hadn't done officially according to
the government.
Abdulfaraj insists, "We built this country. We contributed quite a lot. We fought in the First
World War to prevent the Germans from over-running Kenya. Second World War we fought to
protect Kenya from the Italians."
In 2006, Nubians resolved to go back to court again, but this time they sought justice outside
the country. With support from the Centre for Minority Rights Development,
the community
approached the African Commission on Human and Peoples' Rights in The Gambia and
sued the Kenyan State for violating their right to property, freedom of movement and
freedom from discrimination; rights that are protected by the African Charter on Human
and Peoples' Rights and the African Union's principal Human Rights Treaty. Three years
later, in 2009,
the community made what it thought was
its first breakthrough when, under
the new constitution, Nubians became the 43rd tribe in Kenya.
Kenyan Identity
But that recognition as a tribe didn't make
a real difference when it came to acquiring national
identity cards – a process that usually takes about a month. When I meet 25-year-old Mustafa
Mahmoud, he's in a black kanzu and straight from the mosque for his midday prayers. Mustafa
applied for his ID card in January 2007 and got it that December. He had all the documents but
had to swear an affidavit and go through
the vetting process. "These are hurdles put along the
way so that you don't get an ID," he says, " and you see at 19 if you don't have one, you will
be locked out of advancing
your education." Lack of IDs is the stated reason why most youths
in slums don't seek formal employment, and Mustafa conveys that those of Nubian descent
in Kibera often give up on the IDs as the process is usually long and hard. "Vetting is supposed
to be done for the people at the borders whose nationality is questionable. I am not a border
person, I'm at the centre of Nairobi, 30 shillings from town," he argues, pushing his glasses up
the bridge of his nose.
The process of vetting, which usually takes three to four months, is done to ensure that the
government doesn't issue non Kenyans with identification cards. Shaffi Ali Hussein, chairman
of the Nubian Human Rights Group, applied for and got his ID while in school. However, he
witnessed the vetting process last month in Nyayo House where about 200 Nubian and Somali
youth had gone for vetting. "Two Nubian children had their birth certificates, their parents' and
grandparents'. Five birth certificates. But [they] had been sent for vetting. Here is the thing," he
explicates woefully, "When you are sent for vetting from the district registration, when they give
you that letter, they are not telling you to report there tomorrow or next week. They give you a
date three months later. That is wasting the youth's time."
Seventy-year-old Ibrahim Said has lived
in Kibera all his life. He lost his ID in 1997, after retiring
from the Central Bank of Kenya where he'd worked for 27 years. He had
to wait for three years
for a new one. Said had to go to court to swear an affidavit to be given a duplicate. "If you don't
have an ID in Kenya you don't exist," he explains, breaking into a slow smile that doesn't quite
reach
the eyes. "There is nothing as shaming as swearing an affidavit for an old man like me."
My Own Eyes
I went to Nyayo house to see for myself.
The 27-storey brown ochre structure in the heart of
Nairobi's Central Business District looms over surrounding buildings. The lobby is dark.
Dozens of people are waiting for
the elevators lining opposite sides of the wall, two of
which aren't working. I grow impatient and end up walking 17 floors to the Population of
Kenya offices. The first floor's north wing, which is the department of immigration, is full
of people in long, winding queues. The second floor is nearly as busy but with people
milling in and out of the offices. Moving up, activity on the floors grows less and less, and
by the time I get to the 17th floor there are only two or so people darting in and out of the
offices.
I have come to see McDonald Obutho, Director of Population in Kenya. I slump
in a chair and ask
his personal assistant for a glass of water as I wait. Finally, after almost an hour, Obutho takes a
break from his meetings and ushers me into his office. "In 2009, the Nubian community officially
became a recognised Kenyan tribe," he says, taking a seat behind his expansive desk. "We gave
them a code, 220, just like the rest of the Kenyan communities."
At 15,000, the Nubian community is one of the smallest. But Obutho doesn't think they should
have a problem with being
a recognised tribe in Kenya. "I think the problem the community has
is not being stateless, but with the land in Kibera,"
he explains. "Of course they deserve
the land,"
says Obutho and with simple logic, "Everyone in this country came from somewhere, I believe
they have as much right as any of us."
Even though the government doesn't accept the claims
that Kibera is Nubian land, it plans to issue the community with 300 acres for settlement. The
Nubians, however, are asking for all the land promised after the First World War. All 4,197 acres.
Kibra, the Lost Jungle
Kibera is a corrupted Nubian word, Kibra, which means forest or jungle. Shaffi asked me to meet
him in his office in Kibera, and
as I make my way there I can't see any remote resemblance to
the jungle that it might have been at one point. I weave my way past shops and shacks with tiny
wooden windows, jump over stagnant sewage water and stop twice to ask if I am on the correct
path. Grocers and colliers line the dirt road, fighting for space with motorists and men pushing
hand carts as they
try to sell their goods to passersby. Barefoot children are playing on
the road,
some in the narrow alleys between the shacks that have
been turned into rubbish pits. Residents
here survive on less than a dollar a day. Things hadn't always been like this though. In the early
twentieth century, Kibera had been a dense forest, which the British government turned into
a military camp for soldiers and their families after the First World War. Africans who migrated
from rural areas to Nairobi in search of employment needed cheap housing, so they formed
cheap African settlements. Apart from Kibera, most of these settlements were demolished. But
as years went by, more and more people moved to Kibera turning it into a multi-ethnic slum.
The new constitution dictates that every Kenyan citizen has a right to a clean
and healthy
environment, accessible
and adequate housing, and reasonable standards of sanitation. These
are challenges faced by slum residents every day that the government, through the Kenya
Slum Upgrading Project (KENSUP), is trying to address. "We have buildings which have leaking
roofs…sewers that are causing health hazards and therefore there is a need to address all
those issues so that we live in a clean environment," said Cyprian Riungi, a government building
surveyor, in an official statement.
When I finally get to Shaffi's office, I'm thinking that the government's project of upgrading
slums in Kenya is good news for the people living there. Shaffi, however, does not share the
same thought. Being Nubian, he is also Muslim, but unlike many who I saw on my way in kanzus,
he is donning a grey suit. His office is a tiny room. A small table surrounded by four chairs
takes up one corner, next to it is a wooden cabinet holding a tiny coloured television that has
been switched on but is muted. "After slum upgrading, the city council is going to own these
houses. This is one way in which we are being pushed out." And it is also one of the reasons
the community has taken the Kenyan government to court. Shaffi's voice is big and resonates
around the room when he speaks of the Nubian community's Vision 2030, which involves
turning Kibera's shacks into permanent buildings. He says they'll seek help from donors who'll
develop the slum. Then every Nubian from the age of 18 years will get a five storey building –
two storeys to pay the donor's debt, one for the owner's residence and the other two storeys or
his source of income as he'll rent them out. "So taking away Kibera now and doing upgrading is
like killing the Nubian," he says shifting in his chair.
But KENSUP's plan is to have improved the lives of 100 million slum dwellers living in urban
areas like Kibera by 2020, so the government will have to weigh the greater good against the
Nubians' heritage.
When asked which village he comes from, Mustafa, without missing a beat, says Kibera.
In
response, he's usually told
that Kibera is a slum and not a village. "But when we get the
tenure, I will say I come from the Nubian village that is Kibera. If I don't fight for the land
as a youth, my children and grandchildren are the ones who will suffer," he says with a
conviction that seems older than his 25 years.
In 1917, Kibera was surveyed and gazetted at 4,197 acres. Currently it has shrunk to 780 acres,
with the difference having been absorbed into neighbouring counties. The Nubians don't care.
They want the original piece of land that was gazetted. "What will happen to those who reside
in the built up areas
who are not Nubian?" I ask Abdulfaraj. "They will remain as lease old
tenants of the Nubians," he replies. "The remaining 780 acres we will build it, develop it at our
own time. That is my community's land, the entire 4,197 acres."
A Look into the Future
But the tide is turning, albeit not as fast as the Nubians would like. Another milestone came
in 2011, when the African Committee of Experts on the Rights and Welfare of the Child found
Kenya in violation of the rights of Nubian children to non-discrimination, nationality and
protection against statelessness. When these violations are taken into consideration, the Nubian
children will finally be recognised as Kenyan citizens. The committee also recommended that
Kenya should implement its birth registration system in a non-discriminatory manner and put
plans in motion that will allow every Nubian child access to health facilities and education equal
to that of children in the other 42 communities in Kenya.
Shaffi believes that the predicament of
the Nubian child will be over in a year's
time as the
Nubian Council is pushing
the government to implement the policy changes. At the moment,
their case concerning the land in Kibera is being
heard by one judge, but the community
has
requested for a three-bench judge – a full court – raising their chances of winning the case.
"Right now, I'm trying to put a permanent foundation for my three kids. I want [life] to be easy
for them," Shaffi says with an easy smile, standing as the mu'addin calls out the adhan. It's 1
o'clock, time for him to go to the mosque for prayer.
The Nubian journey, like any other, began with a single step. With the new constitution on its
side, the community has made two huge strides. Now, the government has to decide if this is
the end of their quest for acceptance or if they're still owed more.
For more articles like this one, check out Destination Magazine and on Facebook – Celebrating
our unique culture and fascinating history while investigating issues pertinent to East Africa.
Source:www.eadestination.com
Photos: Nubian Kenyans-Who they are/where they came from