Leon Ndubai: Kenyan Billionaire Who Has Achieved What Many Can Only Dream Of
Leon Ndubai: Kenyan Billionaire Who Has Achieved What Many Can Only Dream Of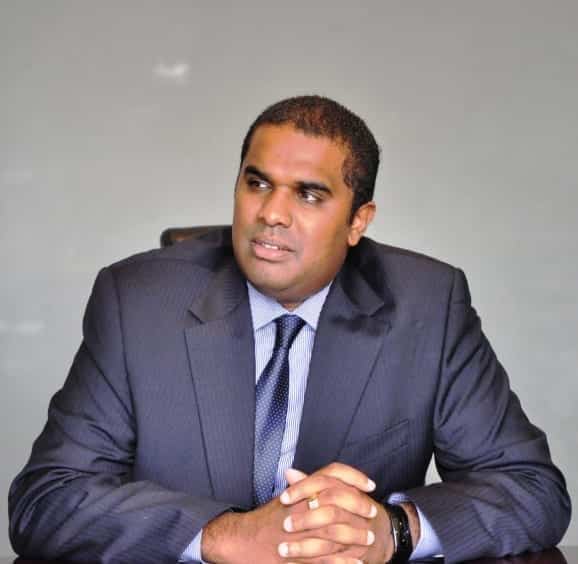 His chain of hotels and a micro- finance institution has operations in six counties. And next year he will be pumping Sh1.3 billion into the expansion of his hotel business in Kenya. His target is the big boys of the industry. In Nakuru, his competitor is the Serena Group. He will be putting up a five-star hotel next to Serena Elementaita Camp.
Last year he purchased a 50-acre piece of land at Sh200 million for that purpose. The hotel will also stand directly opposite Jacaranda Lake Elementaita Lodge owned by the family of the late billionaire politician Njenga Karume. The young man's hotel will be known as Sandalwood Elementaita Lodge. It will be a 55-room facility, with a helipad and hot air balloons.
"I am targeting high net worth tourists who can pay US$400 (Sh34,800) per night," he says. Sandalwood Elementaita will have 30 and 22 more rooms than Serena and Jacaranda lodges, respectively. In Nairobi, he will be investing Sh300 million in Sandalwood Villas, a 40-room boutique hotel facility in Lavington area opposite Jaffrey's Club, the cricket club house built by billionaire Naushad Merali.
He plans to complete Sandalwood Elementaita Lodge by 2015, and Sandalwood Villas by 2016. In Malindi, he owns the Golden Beach Resort, an exclusive luxury 20 rooms hotel that is targeted at the world's richest. At the Malindi facility, accommodation is 600 Euros (Sh70,200) a night. "Golden Beach Resort was always going to be a niche market hotel from the onset.
We wanted to set up something that was totally different to attract high net worth individuals," he says. Completed in 2011, Leon says the performance of the hotelhas proven him right. "Whether it is high or low season, we have never gone below 50 percent bed occupancy at Golden Beach Resort," he says.
Here, Leon is weighing up to Formula One champion, Flavio Briatore, a big-time investor at the Kenya's coast. Briatore is putting up an exclusive Billionaires Club in Malindi, with former Italian premier, Silvio Berlusconi, as co-investor. But Leon is not comfortable being called a billionaire. "Just call me an investor", he insists.
"I am not particularly excited being referred to as a billionaire. It is a meaningless title which can cloud your vision", he says. "Being a billionaire is not what I set out to achieve when I got into business. My vision has always been to build businesses that can outlive me. If I live well because the business is doing well, I consider that a bonus."
But his self-effacing approach to life does not mask the success he has achieved over the last 14 years. Sample this. Leon's father died when he was at the tender age of 19. The loss thrust him into a new world where he was completely on his own. "It was a harsh reality. But I also knew that my future depended on the choices that I made at that critical moment in my life," he says.
At this age, he could have taken the path that many young people take of squandering the fortunes they inherit from their parents. Not so for Leon. One of the assets he inherited from his father was a hotel in Kitengela township then known asHotel Africana, a modest facility by any standard. Leon expanded and rebranded the facility to a luxury 30 rooms hotel now called Sandalwood Kitengela.
It is the finest hotel in the fast growing Kitengela town, attracting the new crop of Kenyan middle-class settling in Kajiado County as well as tourists travelling on the Nairobi-Namanga road Sandalwood Kitengela is what has given birth to the multi-billion chain of Sandalwood Hotels and Resorts.
In 2002, Al-Qaeda operatives bombed then Israeli-owned Paradise Hotel in Mombasa, killing 13 people and injuring 80. The bombing became a public relations disaster for the hotel and the owners had to close it down indefinitely. But Leon saw an opportunity in the abandoned hotel.
"The hotel was in a good location. All it needed were repairs and renovations. I was not going to let the opportunity escape. The owners were selling the hotel at Sh590 million but no one was giving it a look. When I heard about the offer, I quickly mobilised Sh200 million from my savings and got a Sh390 million bank loan to snap up the hotel," he says.
After the deal, he quickly renovated the destroyed Paradise Hotel and put it back to business in the new name of Sandalwood Paradise Beach Resort. By the time he was selling it last year, it was doing roaring business. "I sold the hotel at Sh800 million after spending about Sh650 million on it, making a cool Sh150 million, that is without counting the profits made at the short period we operated it", he says.
Leon closing words are: "Never fear to take a calculated risk in business. But above all, look for that opportunity others can't see."
By Gitahi Ngunyi
Leon Ndubai: Kenyan Billionaire Who Has Achieved What Many Can Only Dream Of