Kenyan Artist,Wambura Mitaru going places in US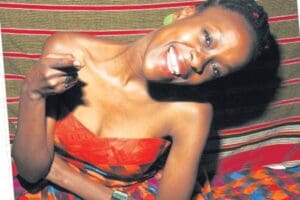 There is no better place to prepare for a career in music than the Berklee School of Music in Boston, U.S. and it takes some special talent to be admitted to this elite institution.
From legends like Quincy Jones to Chaka Khan, the list of Berkeley alumni reads like a who-is- who in the music business.
Since 2008, Berklee's Africa Scholars Programme has held auditions in Nairobi, Accra and Durban to offer talented musicians from across the continent the chance to be awarded scholarships to attend the college.
Wambura Mitaru was one of two African candidates awarded a full scholarship in 2010 for four years of study after what the interview panel described as her "natural talent and musical instincts."
Mitaru was trained in classical music while in high school and she hoped to join Berklee straight from school to study classical music but there was a detour through Daystar University.
She earned a bachelor's degree in Communication and it is at Daystar that her music really took off after she joined a nine-member gospel group called Afrizo that toured 15 states in the U.S for three months in 2007.
She also took classes at the Conservatoire of Music before successfully attending the 2009 auditions to join Berklee.
Mitaru is a currently a music major studying education and music business and management. She is a music director of the college's African Club and founded the Berklee Winter Closet in 2012.
Her experience on arriving in Boston in 2011 in the middle of a ferocious winter planted an idea in her mind to help students who come from warmer parts of the world by collecting used winter coats, hats and scarves and donating these the students from warmer climates.
In 2012 when Mitaru was asked to sing at a concert at the Boston public library, she had to put together a band to support her.
During her first college semester, she shared a class with Egyptian Moez Dawad who had played percussions during some performances where Mitaru was singing. It was therefore natural that she would turn to him to join the group.
Later, through a mutual friend, Mitaru was introduced to South African student Sebastian Reunert, "a chilled guy who played guitar". They also shared a class in 2012 and before long she asked him to play with her.
Thus was born the Wambura Mitaru Synergy, a three-member group with Mitaru as composer and lyricist. Moez combines the various rhythms into the music while Sebastian blends contemporary guitar with rhythms of his South African heritage
Last year, they played at three concerts as part of a series called Summer in the City held in neighbourhoods throughout the Boston Metro area. This is touted as an event where the world's next great artists showcase their talent.
The Grammy award winning American jazz bassist and singer Esperanza Spalding began her career performing at this event while she was a student at Berklee.
The Berklee community was thrilled last September during a unique show held atop the College's nearly-completed 16-storey tower, featuring Mitaru and her band, complete with protective helmets, singing and playing violins.
In the short span of two years, this impressive trio has gained fame in Boston, and also represented Berklee at the Close Encounters Festival in Helsinki, Finland. They also performed at the renowned JFC Jazz Club in St. Petersburg, Russia.
Theirs is music that doesn't fit into a genre but rather is a hybrid sound, combining funk, jazz, classical influences. It is difficult to fit the music in any box because as Mitaru explains "people like to call it fusion but I call it the music that comes out of my mouth."
She has arranged rhythms and melodies, especially Malian, Senegalese, Indian and the music of different Kenyan cultures.
Her Berklee training offers an opportunity to share professional knowledge with some of Kenya's upcoming musicians from violinists to vocalists.
Mitaru plans to pursue a master's degree after Berklee "so that I may teach those who may never make it to such an institution"
She is currently on a break from college and last week, she held a joint performance with pianist and vocalist, Annette "Annie Soul" Oduor before a packed audience at the Michael Joseph Centre.
Attending one of the best music colleges in the world and meeting people from all corners of the world who share a love for music is, in her words, "like a beehive filled with sweet music."-nation.co.ke