Kenyan woman Munira Hussein found dead in her house in Germany
Kenyan woman Munira Hussein found dead in her house in Germany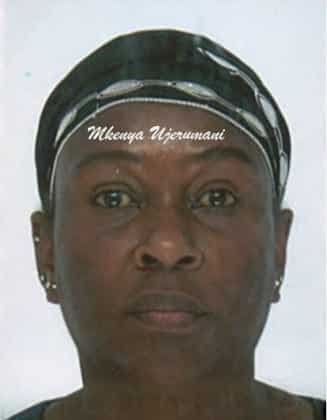 Pictures of the Kenyan lady that was found dead in her house in Henningsdorf have been released by the Police in Henningsdorf.
The police have identified the lady as Munira Hussein, which is the name on all her documents in her home. Due to the state in which the body was found in, it had to take a few days before an autopsy could be done. The police confirmed that the autopsy was to be done on the body today.
From the police investigations, it was clear that there was no violence involved and no third party was involved. There are no signs of faul play or murder. This is in reply to the rumours that have been circulating that Munira had been hacked to death, fortunately, that is not the case.
It is believed that the body must have lay in the house for a couple of weeks before the neighbours called for the police to break into the house.
Rumours have it that, she:
 originally hails from Kikuyu
came to Germany from Mtwapa
is half Kenyan and half Somali
at one time lived in Munich
was an asylum seeker
The rumours may be unfounded and may even be  false, but then again they might be true and might help in finding her relatives.
The police are looking for the next of kin before they can make a decision on what to do with her final remains. If any of you know who she is or who her family are, or have her real name or passport number from Kenya please contact the head of consular at the Kenyan Embassy in Berlin, Mr. Wamela:
0302592660 (available Monday to Friday from 9am to 5pm) or 0170-5653817 (available 24-7)
———————————————————————————————————————————
A Kenyan lady was yesterday found dead in her house. The lady who is believed to be of Kenyan and Somalian origin, had been reported missing for the last couple of days before she was found lifeless in her home.
According to a source close to the lady shared that the lady had recently moved out from her Syrian ex-boyfriend's house to her new German boyfriend's home. She went missing after her move. She had left her passport at her ex's home, which he returned to the Migration Office when he couldn't find her or get in touch with her on her phone.
The lady known to most as Munira, has been living in Germany for several years as an asylum seeker. It is believed that her father was Kenyan and her mother Somali.
The German officials are investigating and trying to find the details on what might have happened to the lady.
The Kenyan Embassy in Berlin is looking for anyone with information about the lady and/or her family. If you know the lady or even who her family is, please contact Mr. Wamela at the Kenyan Embassy Berlin at:
0302592660 (available Monday to Friday from 9am to 5pm) or 0170-5653817 (available 24-7)
Kenyan woman Munira Hussein found dead in her house in Germany