Photos:Kenyan Model Malaika Firth In Valentino's Spring/Summer 2014 Ad Campaign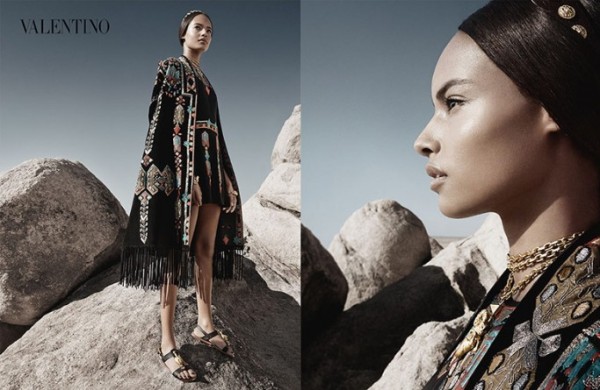 If we are going to make a list of African models already "getting it" in 2014, Malaika Firth will definitely be one of them.
The Kenyan model has been featured in high brand, Valentino's Spring/Summer 2014 ad campaign alongside models Auguste Abeliunaite, Esther Heesche, Ine Neefs and Maartje Verhoef.
Last year and earlier this year, Malaika was spotted in other ad campaigns for Prada, Burberry and more. Here she is shot in a desert in beautiful Valentino couture featuring floral lace, geometric prints, leopard skin and more.
Check it out.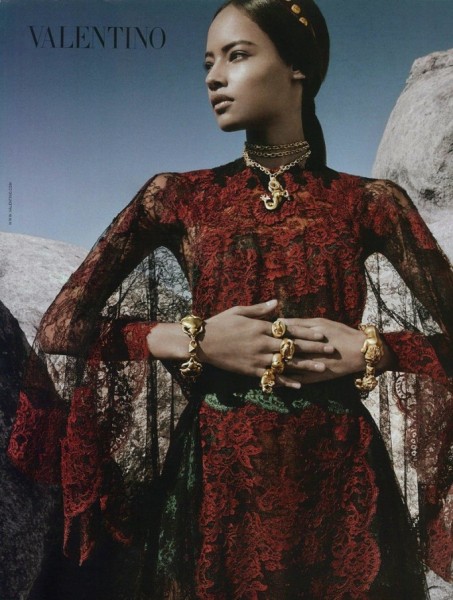 -bellanaija.com