Photos:Karibu US Senator Mike Sonko,you proved them wrong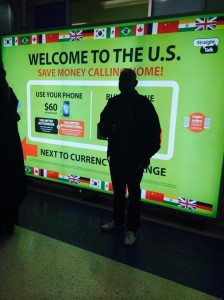 Sonko lands in US,proves he was never banned to visit:There was talk few years ago that Sonko was among politicians banned to visit American due to suspicion and allegation that he was in drug trafficking.
Today,Sonko is in US and travelled via UK proving that he got visa from both country.He was thrilled to be in the US despite the propagada and sent the following message.
Transit from Nairobi through London and I have just arrived in the New York City. Am humbled to be here. You have heard of the Propaganda that I was banned from travelling to USA, UK and other countries in the Diaspora, in connection with drugs related allegations against me a couple of years ago.
Watu wangu that was Grapevine. Its the same people who gave the Visa to me. How would I get it when my name is in question?? That's why we say the truth shall always set you
Photos-Courtesy