Photo:Terryanne Chebet at The White House?
Citizen TV business news anchor Terryanne Chebet was recently in Washington..One of her stops, White House.
While at the centre of US power, the journalist was lucky enough to stand behind the podium of the most powerful man on earth – the leader of the free world.Photoshop or real?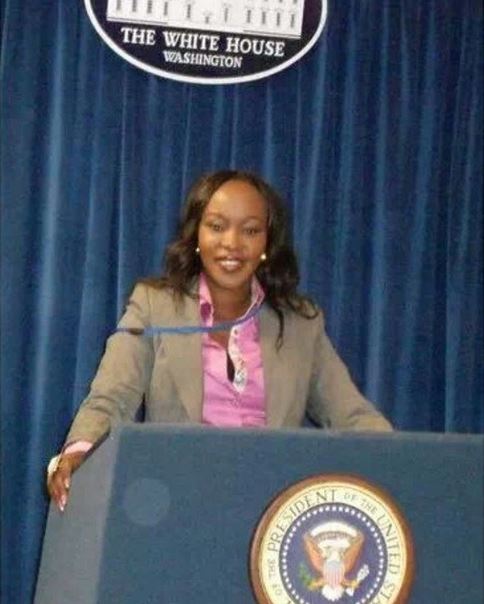 -nairobiwire.com