Is it true that Dennis Itumbi was a pig Farmer before Diaspora digital job?
Before President Uhuru Kenyatta named him the Director Digital Strategy, Innovation & Diaspora Relations, before he started developing online content for Government, State House's websites, blogs and mobile apps; Dennis Itumbi just like most of us started from very humble beginnings.
As a pig farmer! Before you frown upon pig farming it's actually a very lucrative job and might soon be Kenya's next 'Quail Project'
Here is Dennis Itumbi's business card or is it really or some photoshop job?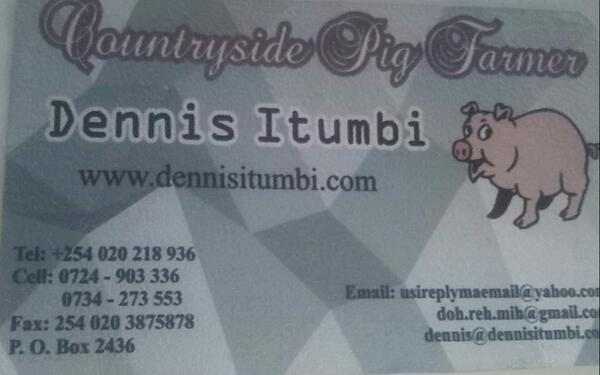 Photo:Robert Alai
-ghafla.co.ke/