Tell A Friend About #SaveAMum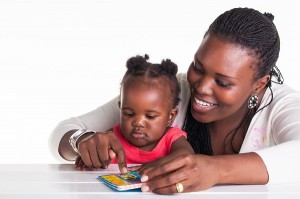 Not yet? Here are some simple tips on the kind of conversation you can have with your friends about #SaveAMum.
Tell them that Chase Group Foundation has partnered with AMREF to "Stand Up For African Mothers". Because, it's reported that 162,000 mothers die every year due to a lack of simple medical care,  28% of women deliver at home assisted by traditional birth attendants, 21% by untrained relatives and 7% with no assistance. And when this happens, approximately 1.5 million African children are left motherless each year.
Chase Group Foundations aims to collectively raise funds to contribute towards reducing maternal mortality by 25%. Through AMREF, over 15,000 midwives across Africa will be trained by 2015 contributing to the Nation's journey towards meeting Millennium Development Goal 5 concerning maternal health.
The #SaveAMum campaign will give hope to the African mother.  To make ensure that her hopes of experiencing the joy of motherhood are not crushed, her hopes of having a successful labor or child birth don't dwindle and that her hopes of being there for her children are fulfilled.
To do this, we're collectively raising funds through sponsorships and selling of Foundation merchandise. You can participate in the #SaveAMum Campaign through:
Individual Sponsorship: – Purchase any of our funky merchandise for yourself, your family, friends and colleagues.
Corporate Sponsorship: – Organizations can contribute financially or provide a product or service towards the execution of the initiatives objective, to train mid-wives to #SaveAMum
Join us for the Walk – Register with KES 1,000 and get a Foundation t-shirt which will serve as the entry ticket to the Charity Walk and Fun Day on 22nd March 2014 at Ngong Forest Sanctuary from 8:00am.
Registration and all merchandise orders can be made at any of our Chase Bank or Rafiki DTM branches as well as selected Naivas and Nakumatt outlets. You can also order for the assorted merchandise in the catalogue under individual Sponsorship.
Share this hearty #SaveAMum video from our YouTube channel. There's something about your mother being there to see you achieve your dreams.
-chasebankkenya.co.ke