Photos:Willy Paul goes Sonko,shows off US Dollars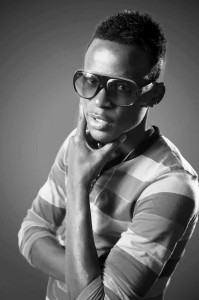 Sensational gospel artiste, Willy Paul has been in the 'land of opportunities' where he held several performances and got endorsed in some lucrative deals.
The towering artiste jetted back to his homeland fresh and loaded. The young lad couldn't wait but show off 'chedar' that he earned from the 12 state tour in the US.
However, the lad revealed that the cash will be used to sponsor some of his game changing projects which he was hesitant to share.
Check out the pics. How much can you count?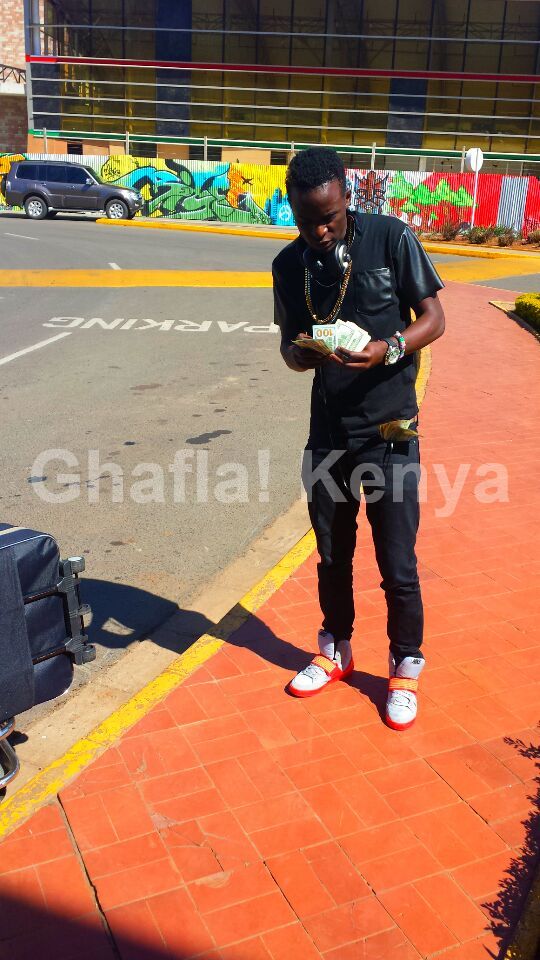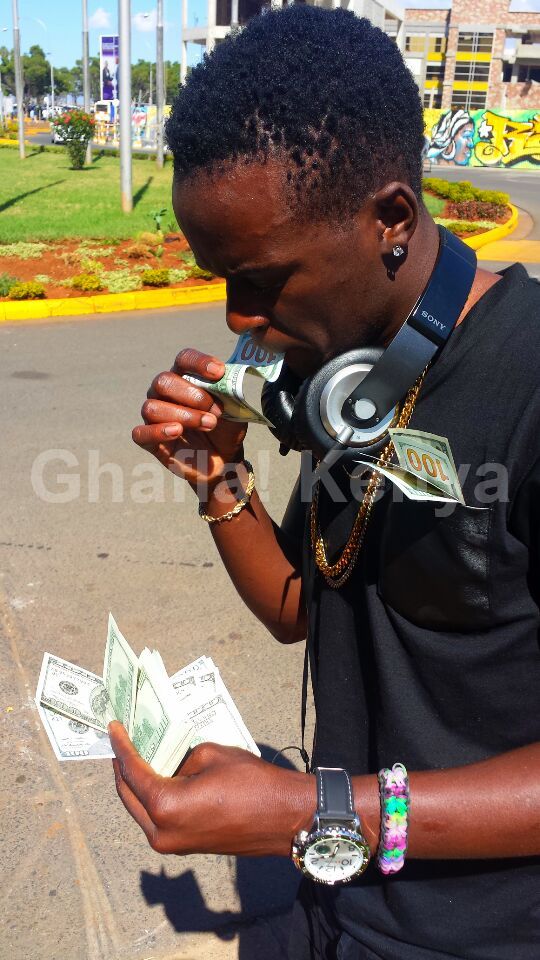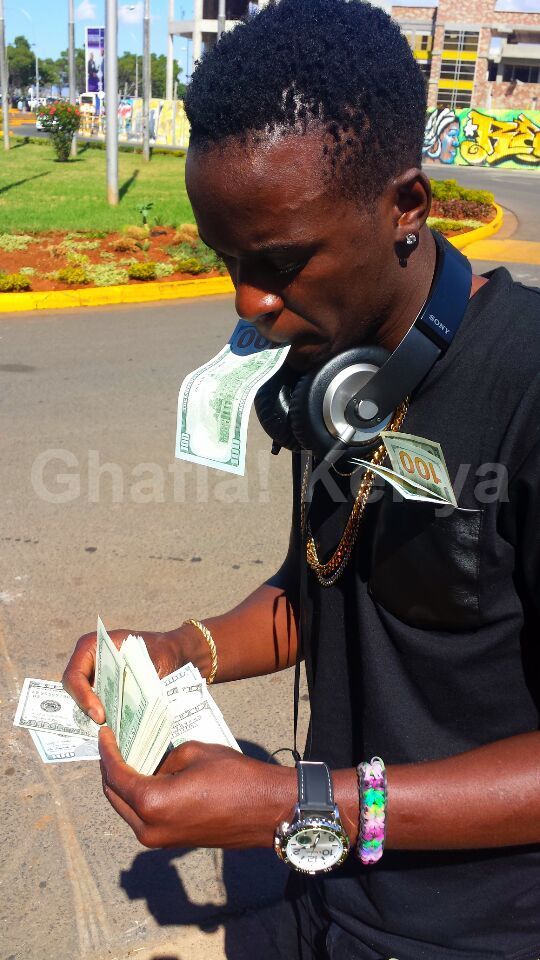 Photos by Ghafla.
-nairobiwire.com