Kenyan man involved in accident which killed elderly Canadian couple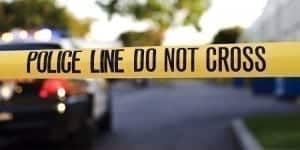 A Kenyan man  Jeremiah Kamau Ngengi, 50 of Seattle Tacoma (Sea Tac), Washington was treated at a hospital in Nebraska after a truck he was travelling in struck a vehicle killing the occupants.
A Canadian couple were killed Thursday in the crash on Interstate 80 west of Kearney, Nebraska.
The Nebraska State Patrol said the crash occurred around 2:30 p.m. on eastbound I-80 four miles east of Overton in Dawson County.
Robert McPhail, 74, of Ontario and his wife Ruth McPhail, 76, died when their eastbound 2009 Nissan Murano was hit by the westbound semi, which had crossed the median, the patrol said. The McPhails were pronounced dead at the scene.
The McPhails' Nissan, which was pulling a camper, was struck nearly head-on by the semi, authorities said, and both vehicles came to rest in the south ditch.
The patrol said it did not know why the semi crossed the median or who was driving.
 Ngengi and another occupant of the semi truck John Bradley Seals III, 41, Charlotte, North Carolina, were treated at the Lexington Regional Health Center and released.
Seat belts were in use by the McPhails, the patrol said, but it was unknown if seat belts were used by the semi's occupants.
The crash remains under investigation, authorities said.