Ugandan in Diaspora:Book Review-"Like an Ocean", a Collection of Poems in Prose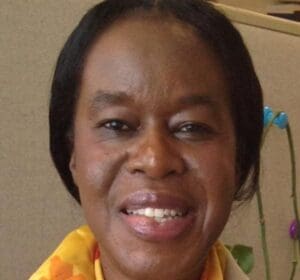 Mumbejja Margaret-Anne Mazzi Wampamba was born in East Africa. She was educated in United Kingdom and France. She is the author of three other books in the Kingdom of the South series, The Long Journey and The Train Journey. Ms. Wampamba lives in Northern Virginia, USA and works at the National Science Foundation, a U.S. government scientific research funding agency.
Ms. Wampamba started her journey in writing at a tender age while at High School in Uganda, East Africa. She was very fond of the English language, literature and culture. After high school she moved to England to further her education and it is not surprising that she continued to follow her path in studying English in Literature and writing short stories during her spare time.
She combined her love for culture with travel but before she took on the adventures of extended travel, she moved from England to France to study the French language and culture. The experience in language and culture gained overseas helped her appreciate different cultures across the globe. It was then that her writing hobby turned into an obsession.
After completing her studies she worked in London for a while but her travelling feet would not let her sit tight. She then sought an opportunity in Nairobi, Kenya. While in Kenya she travelled to all corners of that country and this is reflected in some of her writing. After Kenya, she moved to the United States of America where she still lives today.
Ms. Wampampa is a "single mother". Her son was the main reason she went into serious writing. She wrote short stories for children. Stories that would talk about Africa to any child. She was also motivated by the fact that she could not find books in American libraries about Africa for her son to read before going to bed. She is a Buganda royal princess who has also lived and worked in South Africa among other places and currently works for the US Government. She can be reached at the following email – [email protected]
Her latest book is "Like an Ocean", a collection of poems in prose and other books can be accessed on Amazon and using the link below.
http://bookstore.xlibris.com/AdvancedSearch/Default.aspx?searchterm=wampamba