Death Announcement:Angelina Makau Velle of Paoli,Pennsylvania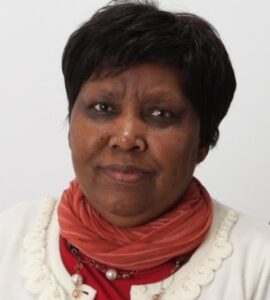 With heavy hearts we regret to announce the passing of Mrs. Angelina Makau Velle. Surrounded by close family, the Lord called Angelina home on Sunday August 10th 2014, after a courageous battle with cancer.
Beloved wife to Solomon Makau Velle, loving mother to Esther Makau, Louise Makau Barasa, James Velle, Edna Makau, and William Mwaniki Makau.
The Viewing and Memorial Service will be held at the Church of the Good Samaritan located at 212 W Lancaster Ave, Paoli, PA 19301 on Saturday, August, 16th,2014.
Viewing will begin at 2:00pm in the Sanctuary of the church and will be followed by the service at 3:00pm. A reception will follow in the Church's fellowship hall.
The family will return to Kenya to lay her to rest. In lieu of flowers, the family appreciates contributions which may be made through check or paypal.
Checks should be made out to Louise Makau Barasa and sent to 76 Kelmar Ave, Malvern, PA, 19355. Paypal contributions may be submitted through this link ( Click HERE).
There will also be a memorial table at the church where you may leave the family a message and/or good-will offering.
For those in Kenya, please note that the burial will take place on Saturday, August 23rd, 2014 at her home in Kakeani village, Kitui West, Kitui County from 11:00am to 2:00pm. You can contact Mr. Alfred Kithusi at 0722 905 605 for more information.
May her soul rest in eternal peace until we meet again