Elizabeth Ekakoro in Ukrain has lost her sister in Kenya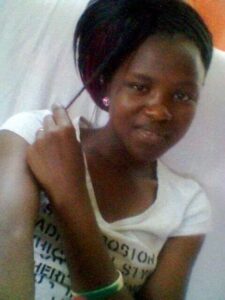 Elizabeth Ekakoro of Ukrain, a writer and contributor of Diaspora Messenger is mourning the death of her sister Mercy Akisa.On behalf of Diaspora Messenger and it's fraternity,we wish to express our deep condolence to Liz and her family.May the almighty God comfort and strengthen them during this time of mourning.Kindly reach out to Liz through the contact below.
The family of Mr. Ekakoro Matthew (OCPD Banisa – Mandera.) and Rhoda Amunyet Okumu (Esirisia Primary School Busia) mourns the death of their beloved daughter Mercy Akisa.
Mercy went to be with the Lord on the 13th of Sept after a battle with colon cancer. She was a former student of Busiada Girls's High school, Busia County.
She leaves behind broken friends and relatives, among them Uncles and aunts Fredrick Okumu (Kenya prisons), Priscilla Opondo, Ben Okumu, Charles Omini, Rose, Beatrice and Everline Okumu. Siblings and cousins amongst them; Racheal, Elizabeth(Ukraine), Daniel and Sophie Ekakoro. Stella Amojong (Kenya Prisons), Esther Iloki (Maseno University), Gibson Onyokor (Kenyatta University), Mildred Iseren.
The Burial will take place in their home,Adungosi village in Busia County.
May her soul rest in eternal peace.
"She has fought a good fight. She has finished the race."
If you would like to support the family in any way, and for any inquiries please contact;
Matthew Ekakoro (+254724336757)
Rhoda Amunyet (+254716590628)
Priscilla Opondo (+254717439420)
Stella Amojong (+254703761295)
Elizabeth Ekakoro ([email protected])
Eccl 7:2
"It is better to go to a house of mourning than to go to a house of feasting, for death is the destiny of everyone; the living should take this to heart."
(NIV)