Photos:Hollywood Comes To Nairobi.Globe Cinema Flyover Closed for Movie Filming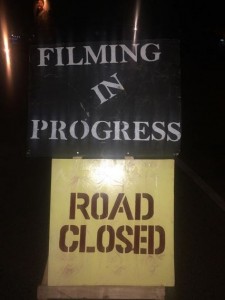 Nairobi motorists using Thika road were yesterday forced to look for alternative routes after Globe Cinema flyover was closed for traffic. The notice had been put up on local dailies, but it appears the message did not reach many people. The traffic jam at Ngara was out of this world.
The overpass was being used as a scene in an upcoming movie, thought to be a Hollywood production. Work started very early in the morning, until late into the night. From chopper, fire brigade, Ambulance… This has to action and probably big.
I'm sure the highway authority laughed all the way to the bank.
Here are some pics.