Bishop Wanjiru talks of Raila betrayal, calls ODM leaders untrustworthy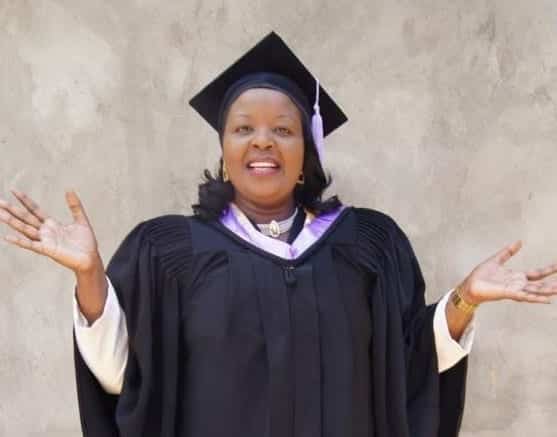 Former Starehe MP Bishop Margaret Wanjiru has finally opened up about her turbulent times in ODM, after she was barred from running for the Nairobi governor's seat.
Wanjiru, a former assistant minister in the coalition government, said she was humiliated by the party she had fiercely defended, after ODM chose to support the current governor Evans Kidero.
Wanjiru called ODM leaders, led by party leader Raila Odinga, untrustworthy. She said the party betrayed her and all the work she had put in to build  the party's base in Nairobi.
"The Nairobi governorship was mine and it remains mine," the bishop said.
Wanjiru accused ODM of doing nothing to defend her when she was being harassed to produce genuine degrees. CHE rejected her two degrees in theology from Vineyard Harvester Bible College and a bachelor's degree in christian leadership from United Graduate College and Seminary International.
Wanjiru said with her degree  from St Paul she was in a better position to finally become the governor of Nairobi, and asked any interested political party to invite her. She said she had quit ODM despite the fact that her son Stephen Kariuki was elected to parliament on an ODM ticket.
"Any party that feels that it wants to work with me, they can invite me, but ODM in not among them. Going back to ODM is a no. I left ODM a long time ago after what they did to me," she said.
The outspoken bishop took a low profile to concentrate on her academics after she was barred by IEBC from contesting in the 2013 General Elections, because her religious degrees were not recognised by the Commission of Higher Education (CHE).
Wanjiru was speaking during St Paul University's 23rd graduation ceremony at the main campus in Limuru on Friday where 1,800 students graduated. She graduated with a degree in leadership and management.
– the-star.co.ke