Ruling to Tuju wife scheduled for Dec 2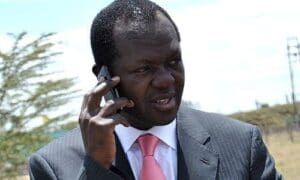 A ruling whether to put the estranged wife of former Cabinet Minister Raphael Tuju who is accused of assaulting her cleaner after they quarreled over water on defence will be delivered on December 2.
The trial magistrate Tito Gesora set the ruling after the prosecution closed their case with two witnesses testifying in the case.
At the same time the court was informed that the two eye witnesses who were to give their evidence yesterday failed to appear in court to testify in the case claiming they are being threatened by their boss.
The accused Ruth Wanjare has denied attacking her cleaner Stella Ayuma and causing injuries on her after a quarrel over water.
The investigating officer who was the last witness informed the court that accused attacked the complainant Ayuma with a stone at the family's Lacoline Gardens in Upper Hills, Nairobi on December 5,2013.
-mediamaxnetwork.co.ke