Saudia Jobs:Sexually abused,physically abused,Agents to blame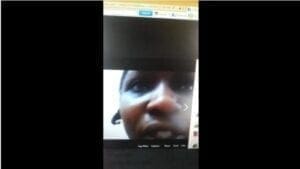 They say life is what you make it, I agree, but not in all circumstances.Sometimes it just happens. All thanks and glory to God who is in control, if He wasn't there, some humans would have been deprived of the free gifts like the air we breath, a long time ago. I would be one of them.
I couldn't help a tear when I saw the video of one Kenyan stranded in Saudi Arabia. Hungry and helpless. I was not surprised though, that is happening, I had imagined something even worse after a picture of what goes on was brought to my light.
Two months ago, I was flying home. I had a transit via Sharjah in the United Arab Emirates. Normally, I have this excitement when I see a black man like me in a white man's country, it is exciting. Sometimes I just want to run to them and embrace them because it feels at home (I know you will take me for a mad woman if I jumped on you in the name of excitement  ha ha ha). So I see an African lady looking so lost and  disturbed, then I thought I should say hello. Walking to her, I realized that she is not only African, but Kenyan too. What a joy! She spoke fluent Swahili, she came from the coast. I had a difficult time there because  my Swahili is not that perfect. Thanks to God we communicated though,my heart was broken.
This lady made her way to Saudi Arabia through a Kenyan Agent. She was a house help. She had only served for three months, and said it was hell. She was sexually abused by the man of the house, and physically abused by the daughter. She was poured on hot water and thanks to God, she survived the burns. She served as a slave, so to say. She had not been paid, not even once. She had no cent on her, as the agent advised her not to have any money while leaving the country. When she was caught making a call to a friend, her phone was taken away from her. A ticket was booked without her knowledge on the 18th of June, 2014. In the early morning of 22nd June, she was hurriedly woken up and was informed that her flight was in the next 3 hours. My God. She wasn't given any chance to speak, so she said. When she asked for her pay, she was shut down. Was dropped at the airport and given her air ticket. That was all. I wished I was strong enough to handle that. It seemed as if I was the victim. I lacked words.
This was a mother of three. She left home with a promise of a better future for her family. But that is what it turned out to be. She was helpless. She didn't even have a means of going to Mombasa after landing in Nairobi. I couldn't help her get to the agent because all contacts were taken from her. I was willing to take her with me and have my parents help her at least get her a means of going back home. She was traumatized. She didn't want to go back home with nothing, she imagined the pain the family would go through. Thank God for good Samaritans, one of the Kenyans on board, a lady, had it in her heart to help her.
History repeats itself, yes it does. My time home was up and I had to travel back to Ukraine. I used the same route. Transit via Sharjah. This time round I was in for a rude shock. My flight was 99% Kenyans and that was exciting. 90%  elderly mothers and young beautiful ladies. It was great. 50% were boarding the plane for the first time and it was awesome watching and listening to them, I was there too I remembered. The two ladies I sat beside were from the coast too. I loved their Swahili and interacted with them. They looked younger than me. They told me they were going to Saudi Arabia, for work. I shrilled. I was not happy, but didn't let it show. It was time for serving meals and as the cabins past by, I heard everyone complaining "Are they not serving us? But the Agents said the ticket had taken care of all that?" I thought they would be served later, I munched my food and  occupied myself with a read. 5 hours later, nothing. Everyone was hungry and angry. I could imagine how they felt. We landed in the UAE, they hadnt taken anything. I felt for them.
The transit was going to be not less than 10 hours for me, and most of them. We ended up in the same lounge. See Kenyans everywhere. They are beautiful faces. Everyone was cursing their agent;
For asking them not to carry a cent, nothing. That everything was taken care of. Not even more than 3 clothes.
For not telling them that they were going to stay hungry for more than 24 hours, at least they would be prepared.
And I, inside my heart, blamed them for not telling these innocent souls what awaited them. For being so inhumane in the name of helping. For giving them so much hope of a better life that they were sure is impossible for them. I cried for them. I wished I could help all of them, I was not in position to. Even my tears wouldn't help, I could only ask God to be with them. I talked to a few and told them it was not going to be easy there, but they should cling to their God and He will be a sure rescue.
If I had an opportunity to talk to any agent, I would first tell them they are doing Kenyans so wrong. They should do better than that. They have to follow up on the people they send out and know how they are doing. They should have employers know that any mistreatment to their employee is crime. Have Kenyans back home if they cant be treated as humans. For goodness sake. To me its like they are making money from the pain and humiliation of my fellow Kenyans which is unacceptable. I personally don't agree to that.
We need to do something. The Kenyans suffering are ours, and are human too.  We cant shut our mouths and pretend nothing is happening.  No.
By Liz Ekakoro: Kenyan in Ukrain/Diaspora Messenger contributor