Senator Muthama's many wives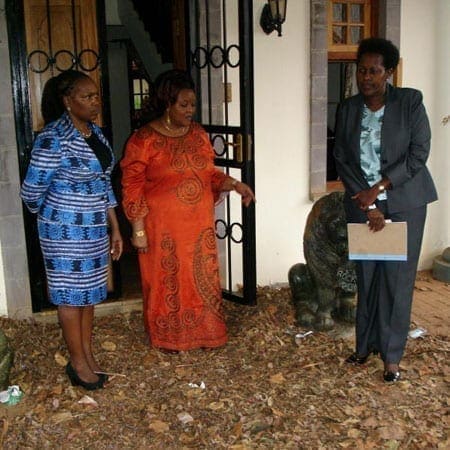 Machakos Senator Johnson Muthama, whose estranged wife Agnes Kavindu is in the news complaining of neglect in the politician's palatial house at Kyumvi in Machakos County, is not a stranger to marital controversies.
Sources say Agnes is the first wife Muthama married, then offloaded and recalled. While Agnes was away, sources claim, Muthama married a second wife who bore him six daughters in a row.
The third woman to step into Muthama's marital circle was a trained teacher who suffered long illness and died while still married to the senator. Muthama then decided to cast his net wider and brought in an Italian woman who allegedly became his fourth wife. The marriage brought forth a son and a daughter for the wealthy gemstone dealer. They split a few years later and the Italian relocated to Europe.
The entry of his fifth wife, who was allegedly somebody's wife, marked yet another chapter in Muthama's troubled marital life.
-standardmedia.co.ke