Hilarious VIDEO:Otieno Kajwang First Press Conference as Minister-Narrates Appointment While in Bedroom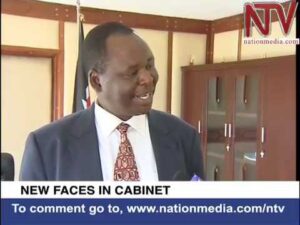 Apart from his Mapambano tunes, Kenyans will remember Otieno Kajwang for that first press conference he gave after being named Immigration minister by the grand coalition government in 2008.
It was his first ministerial appointment, and he could not hide his excitement. He narrated to journalists how he was in the bedroom with his wife waiting to see if he'll be named.
At the end of the interview, he was sure to sing both 'Mapendano' and 'Mapambano'.
-nairobiwire.com