Kenyan Boy found dead in the house in Liverpool,UK-Racist bullying involved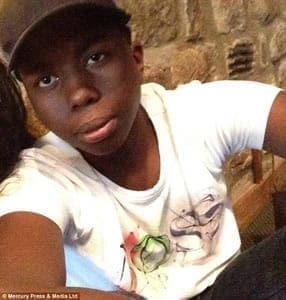 A 15-year old boy has passed away in Liverpool, UK. The late Master Eric Muchina commonly known as China was found dead in their house in Liverpool, UK where he lived with his parents on Saturday 15th November, 2014.
It is said that a racist gang bullied this Kenyan boy to death (See story below). He was a son  of Jane Muchina and Steven Ngugi of Liverpool.
Prayers are taking place daily at the family's home 6 ALICIA WALK L10 4YX from 6pm.  Burial plans are underway and it will take place here in Liverpool.
The programme is as follows: Saturday 22nd November  FUNDRAISING  at 6 Alicia walk, L10 4YX    starting 2pm.
Saturday 22nd November  Candle and balloon event at Field lane park (park is adjacent to the estate) at 7 pm.
Wednesday 26th November memorial service at the Liverpool Light House Anfield starting 11am.
Friday November 28th  Funeral service at Liverpool Light House starting 11am followed by Burial Ceremony at Springwood Cemetary Allerton at 2 p.m.
Contributions can also be made through HSBC bank details: Sort Code: 402908, Acct No: 73830268.
-Misterseed
It is said that a Racist gang bullied this Kenyan boy to death
Two teenagers have been arrested after racist graffiti was discovered at the school of Erik Maina, 15, who was found dead at his Merseyside home
* Erick Maina, 15, was found dead at his home in Merseyside on Saturday
* Friends of the popular teenager held a vigil to pay their respects to him 
* But racist graffiti was later found at his Maghull school and a park nearby
* A 17-year-old boy and 18-year-old man have now pleaded guilty to causing racially aggravated damage and will be sentenced next month 
* Erick had posted 'Bye' on his Facebook account on morning of his death
Racist graffiti about a black pupil was daubed on the walls of his school hours after he died in an apparent suicide. The body of Erick Maina, who was praised as a role model and inspiration by teachers, was found at his home on Saturday morning. That night vile insults were sprayed on buildings at his school and in a nearby park. The messages included a reference to the Ku Klux Klan, the word 'n*****' and Erick's name alongside a swastika. Two teenagers were arrested and have pleaded guilty in court to racially aggravated criminal damage. Kenyan-born Erick, 15, complained of racial abuse at a gym last year and officers are investigating whether he had suffered any more in the run-up to his death. His mother, Jane, 45, told the Mail: 'This is a very hard time for me. There are lots of questions running through our minds.' Erick had posted 'Bye' on his Facebook account on the morning of his death. Brendan McLoughlin, the head of Erick's school – Maricourt Catholic High in Maghull, Liverpool – said he was 'sickened and shocked' to find the graffiti on Sunday morning.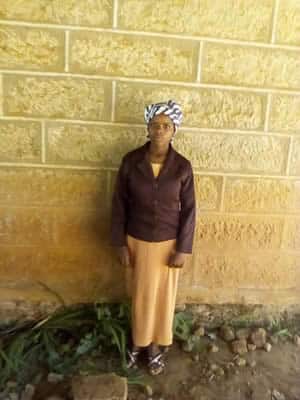 The graffiti was found at Maricourt Catholic High School in Maghull where Erik was a pupil and at a park
Mr McLoughlin added: 'After collaboration with the police, along with the site team, I removed the graffiti to ensure none of our pupils would have to witness such material.' He said Erick was immensely popular, adding: 'We're all absolutely shocked about what's happened. 'It's so tragic for a young boy who had such great prospects. He had a great future.' It is understood that no allegations of bullying – racist or otherwise – were made by Erick at the school, where he was studying for his GCSEs.  Yesterday, James Coleman, 18, of Netherton, and a 17-year-old youth from Bootle, who cannot be named, were remanded in custody after they admitted writing the graffiti. They will be sentenced at South Sefton Magistrates' Court next month. Neither attends Maricourt High. Claire Hoban, 15, who was Erick's prom date at the school, tweeted after his death: 'We had plans to do loads, you're still my prom date Erick.' Joanne Gregory, a neighbour, expressed her disgust about the graffiti, writing on Facebook: 'His lovely parents are going through enough, they do not need any more hurt such as this.' – Daily Mail, UK.