Kenyan Priest Killed In Crash In Jamaica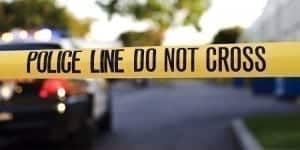 Manchester, Jamaica:A priest is now dead after a major collision with a Knutsford Express bus Thursday evening on the Melrose Bypass.
Dead is Kenyan Roman Catholic priest Joseph Waweru, of Santa Cruz in St Elizabeth.
According to police reports, about 8 p.m. the bus was travelling from Mandeville to Kingston. A white 1997 Mitsubishi Challenger motor car travelling in the opposite direction and driven by Waweru, proceeded to overtake a line of traffic. The car collided in the bus causing extensive damage to both vehicles and Waweru's death.
Waweru was the only one in his car and the passengers on the bus reported no injuries.
-jamaica-gleaner.com