Photos:First Lady Margaret modeling in Son's Fashion Event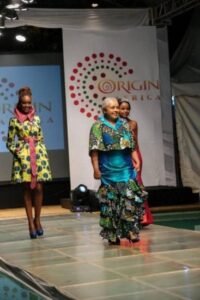 Last night, President Uhuru Kenyatta in the company of First Lady Margaret Kenyatta officially opened the Origins of Africa Trade Expo, which is focused on showcasing Africa's textile industry.
Their son muhoho was one of the participants, and he got a chance to showcase his designs. 18 year old Muhoho has gone contrary to the family trade: politics, and embraced fashion.
Mo, as he's referred to by friends, is the head of production at Nomadic Kenya, a fashion line he formed together with friends from Peponi School.
Among the other co-founders is Waruru Wachira, son to Royal Media CEO Wachira Waruru.
Here are some photos from last night.
-nairobiwire.com