Video:Kenyan hockey star now London celeb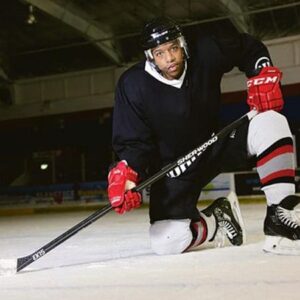 Kenyans abroad are doing all they can to earn a living and at least remain relevant.
On the contrary, Chris Kibui has become a celeb in London thanks to his YouTube show, dubbed Hockey Tutorials. The self-taught tutor, apparently, learned the sport after watching experienced skaters and mimicked them.
Based on the skating skills he demonstrates in his videos, he has come a long way. Kibui started his online hockey presence by posting a "very rudimentary" YouTube video on how to make a hockey stop.
"It managed to reach about 400,000 views in six or seven months and the whole thing has kind of spiralled from there,"Kibui told the BBC.
During the interview, Kibui claimed that being black and teaching white people how to play their own sport was a great achievement. "Being probably the most minute demographic in hockey, black and English from Kenya – it's pretty interesting the comments that I get."
-standardmedia.co.ke
MLX Ice Hockey Skates Video Review By Chris Kibui MLX Skates by David Cruikshank