Photos/Video:Kenyan Diaspora Woman Expands U.S. Business to Kenya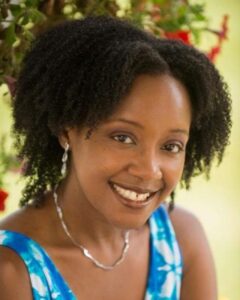 Philadelphia, PA – A Kenyan woman who immigrated to the United States in the early 1990s has built a successful natural hair care business in the U.S. and she is now expanding that business to her country of birth, Kenya, East Africa.
Mumbi Dunjwa is Founder and CEO of Naturaz Hair Care (www.naturaz.com), a company she started over five years ago in Philadelphia. She holds a Bachelors degree in chemistry and nuclear medicine technology and she earned a Master of Information Systems Management degree from the world renowned Heinz School at Carnegie Mellon University. She has more than a decade of experience in the pharmaceutical industry supporting research and development and her tenure at the second largest pharmaceutical company in the world taught her invaluable insights about international business.
She developed and refined her business plan for Naturaz Hair Care over a decade ago, while in graduate school at Carnegie Mellon. "I saw a fundamental need and gap in the cosmetics industry that was not being fulfilled for black women across the globe. Every queen has a crown and I was determined to make sure that our crowns are well nurtured, nourished, celebrated and illuminated to share their brilliance with the world."
NATURAZ Introductory Video
Mumbi formulated the natural hair care line of products with a brand promise of "superior natural ingredients, no sulfates, no parabens, no drying alcohols and no fillers." To realize her vision, she built a strong team of professionals from all over the world including the United States, Kenya, South Africa, Canada, United Kingdom, Argentina and India, to name a few. She then launched and commercialized the product in the United States. When it was time to expand her business beyond the U.S., her first choice was Kenya.