Gang in daring raid on police station,one dead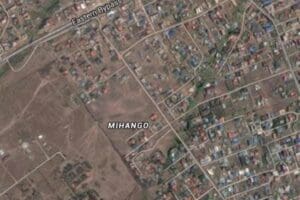 Police shot dead a member of a gang that staged a daring raid on Mihang'o Police Station in Kayole, Nairobi, on Monday night.
One suspect was arrested and three others escaped in the 10.30pm incident.
The five-member gang raided the station and accosted police officers who were on duty.
"They entered the station armed with a firearm and crude weapons and asked officers on duty to surrender their weapons, but the officers resisted and started fighting back," Kayole OCPD Ali Nuno said.
He said the Kayole divisional headquarters received a distress call from two on-duty officers and sent backup.
"When the gang discovered that the officers had backup, they tried to escape. The officers shot at the five, fatally injuring one and wounding another," he said.
Police say one of the three suspects who escaped had gunshot wounds.
-.nation.co.ke