Interview: ICC Witness 727 did not receive 1 million, says Dutch lawyer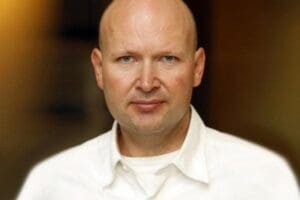 Witness 727 is not after money or asylum, says his Dutch lawyer Goran Sluiter. The important witness in the ICC trial against Deputy President Ruto says he fears for his life. He is refusing to testify and is now in hiding in the Netherlands.
THTK: Witness 727 is refusing to testify. What happened?
I can't really say. I have to protect the interests of my client. But I want to rectify something. My client did not press for asylum for his whole family in Europe, as media reports have suggested. Neither did he receive Ksh 1 million. Is This utterly false.
THTK: The ICC wants him to testify. What do you say to the ICC?
My client is suddenly asking for new conditions, says the ICC. That's untrue. We've been in touch with the ICC since a very long time, and we've always stuck to the same arguments. He would only testify under specific, safe circumstances.
THTK: How serious are the threats? And where do they come from?
No comment.
THTK: How important is Witness 727 for the trial against Ruto?
I don't know the content of his witness statement. It is my job to protect his safety and his legal status. The ICC case is not of any interest to me.
I only know what I read in the Kenyan press, that there reportedly was panic within the ICC. The Trial Chamber allegedly told ICC prosecutor Bensouda she has no case without the testimony. I don't know if this is true.
THTK: How many (former) ICC witnesses are today "stuck" the Netherlands?
The Congolese ex ICC witness Ngudjolo Chui is actually detained in the Netherlands, awaiting a decision by the Council of State (the highest legal body in the Netherlands, ed.). Three other Congolese ICC witnesses were recently sent back to the DRC.
THTK: What does their future look like?
We do everything to protect their interests. Meanwhile, the ICC should take better care of its witnesses. These are people in a very vulnerable position. There's always great pressure to win a trial. The prosecutor does not want to fail again in the Kenya trials, while the defense wants to prevent long imprisonment.
THTK: What has been agreed about ICC witnesses between the ICC and the Netherlands?
Nothing. And that's a mistake. If the Netherlands is scared of a few asylum seekers, they should move the Court to Rome or somewhere in Germany. The Dutch government is exaggerating. They should offer extra possibilities for vulnerable people and their families who put their lives in danger during many years. If the ICC Victims and Witnesses Unit can't help them, the Dutch should.
– the-star.co.ke