New video shows Kenya University massacre that left 147 dead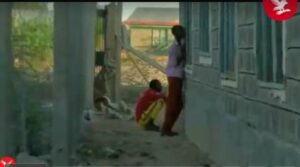 Video footage from Kenya shows a scene of chaos, confusion and fear as students run and hide from Al-Shabaab gunmen who stormed Garissa University College on Thursday, killing 147 people.
It was one of the deadliest attacks by the Somalia-based extremist group, who killed 67 people when they rampaged through the Westgate Mall in Nairobi in 2013.
The four militants who carried out Thursday's dawn attack were killed by security forces shortly after dusk, bringing to an end the deadly siege.
The attackers wore masks and were strapped with explosives as they singled out non-Muslim students at Garissa, shooting students with their AK-47s. Survivors said they showed no mercy, and video shows many students running in fear as the sound of gunfire surrounded them.
According to witnesses, the gunmen took several hostages during the siege, which ended after around 13 hours.
Interior Minister Joseph Nkaissery said that when the Kenyan security forces struck the attackers, they exploded "like bombs," with the shrapnel wounding several officers.
Al-Shabaab claimed responsibility for the siege, adding to a string of other notable attacks they have carried out in Kenya in retaliation for the country sending troops to Somalia in 2011.
Most of the dead were students, with two security guards, a policeman and a soldier making up the 147. 79 people were wounded.