Amazing Photos:Machakos Level 5 Hospital Looks Better Than a Private Hospital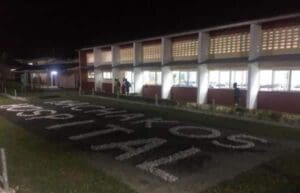 There was a time when the only news coming from the counties was Alfred Mutua's good deeds in Machakos. It appears he's back to his old ways.
On Wednesday, Mutua took President Uhuru Kenyatta on a tour of the upgraded Machakos Level 5 hospital. The hospital will now offer new services, improve on the old ones, and above all, it has gotten a fresh new look.
These are its 'features'.
• Refurbished and equipped maternity and labour wards to international standards with hot water
• Modernized Out patient department
• MRI Centre
• Helipad for emergency cases
• Equipped theatres (Main and Minor)
• Intensive Care Unit (ICU)
• Renal Dialysis Center
• Digital X-Ray machines
• Breast Cancer screening •mammogram machine
• CSSD – sterilization machine
• Telemedicine centre
• 40 wireless CCTV cameras and control centre
• Improved signage to help patients and those visiting locate facilities
• Security gates and security protocols
• 37 trained customer care staff to assist in speeding up services and assisting patients
• Walkways and comprehensive, modern lighting system
• Modern public waiting bay and cafeteria
• Clean public washrooms
I think this governor should show his colleagues his money pot, because clearly very few of them have anything to show.
Public hospitals are mostly a nauseating experience, but you'll be surprised at how beautiful this one looks.
Plus of course Mutua's PR machinery collected all the beautiful nurses to make these picture perfect moments.
INSIDE