KIKUYU VILLAGE GIRL WHO BECAME QUEEN OF BUGANDA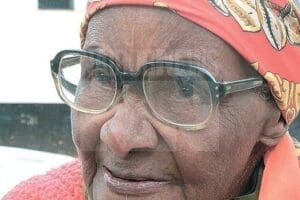 Thursday, November 19, 1942 was an important day in the history of the Baganda and their kingdom.
Despite the fact that Second World War was raging, it was a day characterised by pomp, marking as it did both the birthday and coronation of Kabaka Edward Muteesa II of Buganda.
Officially named Edward William Frederick David Walugembe Mutebi Luwangula, Muteesa II, he was popularly known simply as King Freddie. He ascended the throne at the age of 18.
When his father Ssekabaka Sir Daudi Chwa II died on November 22, 1939, King Freddie was proclaimed the next ruler of the Baganda.
He was to reign under a Council of Regency until he came of age and assumed full powers.
NURSING STUDENT
As the celebrations unfolded in Buddo, there was a beautiful Kenyan girl who was at the time studying nursing and midwifery at the nearby Mengo Hospital.
Zibiah Wangari Ngatho was born in Thogoto, in the central region of then Kenya Colony, in September 1920. She had reported to Mengo earlier in the year.
At age 20, she was two years older than the man being coronated Kabaka of Buganda. It is however not clear if the soft-spoken young woman attended the coronation.
As fate would have it, the young woman would in her thirtieth year, in 1950, become known as the 10th wife of the Buganda monarch.
In effect, she would be referred to, in the annals of the Baganda Kingdom, as Her Highness Lady Ngatho of Buganda, with the distinctive specification, "a Kikuyu from Kenya."
Whereas making her entrance into the Buganda royal family was no doubt a remarkable feat, it was equally remarkable that by becoming the Kabaka's 10th wife, Ngatho joined a long list of royal spouses — all Ugandan. Three more came after her.
-nairobinews.co.ke