Photos:Mike Sonko Flies Baby Chelang'at to India for Eye Surgery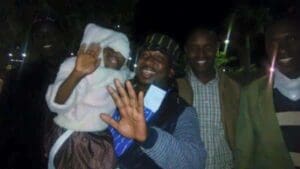 The flamboyant yet generous Mike Sonko is still going strong with his rescuing mission. Yesterday, the Nairobi Senator managed to fly out a 10 year old girl named Scandy Chelang'at to India where she will undergo surgery of her cancerous eye.
Together with two of her family members and two other Sonko Rescue Team members, baby Chelang'at is set to visit Basavatarakam indo-American cancer hospital & research institute for the surgery. As we hope that everything goes well and that her health is reinstated, here are photos of how they flew and arrived in India.
– nairobiwire.com