Video:Caroline Mutoko weighs in on Sharon Mundia's engagement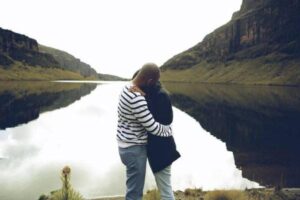 Former Kiss FM breakfast show host Caroline Mutoko has congratulated blogger Sharon Mundia's (@ThisIsEss) fiance Lonina Leteipan, for the marriage proposal that has created a social media buzz.
Mutoko in her weekly video log said Leteipan, a client relationship manager at Chase bank, followed the right process before popping the question to his fiancee.
"It's not about the helicopter. It's that he did it right. He spoke to her people, then he told his people, then asked her to marry him," Mutoko said in her 3-minute YouTube clip.
Mutoko added that the proposal which crashed Mundia's blog when she initially posted it shows Leteipan's awareness of the proper procedure in courtship .
Watch the video below for Mutoko's views on Kenya's biggest social media engagement so far this year.
– the-star.co.ke