Kenyan immigration to Mexico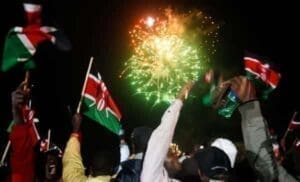 The Kenyan diaspora in Mexico:Kenyans are a recent immigrant group in Mexico and are made up primarily of athletes and their families. These individuals have arrived to train at high altitudes for endurance running.
The largest Kenyan community is found in Toluca, which has an elevation of 2,667m and is in proximity to the 4,680m Nevado de Toluca.
Zacatecas is also a popular destination do to the elevation and similarity to the geography of Kenya. Another factor that makes Mexico appealing to athletes is its location for easy access to marathons in North and South America.
These resident Kenyans dominate national marathons. Many of these runners save winnings to send to their families in Kenya.
A smaller group of Kenyan migrants are professionals working in Mexico or students. This latter group tends to reside in Mexico City.
Source-wikipedia.org