Kenyan Lady Dies In UK,Help Needed To Contact Family In Kenya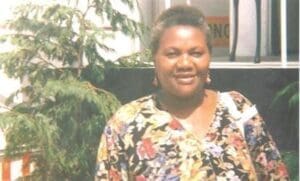 Mr. John C. Cartlidge of "Willow Brook" 11, Flint Drive, Neston CHESHIRE CH64 9X, UK,  Tel: 0151 336 6610,  needs to contact a gentleman named Muirori Kagonye (Spelling might be Muiruri) and he might have the forename Elijah.
His sister, Anna Wanjiku OWEN, originally from the Gatundu area of Kenya (born 1939) has died whilst living in the UK.
Mrs. Owen passed away on January 8th of this year, however there was little information about her family, and in recent years she had suffered poor health and had not been able to provide those who cared for her with any detailed information.
Mrs. Owen has siblings in the Gatundu area named Marion Wamburu, Francis Githutha and Elijah Muiruri.

Muirori Kagonye (Spelling might be Muiruri) contact is;
P.O. Box 29,
Gatundu
Kenya,
He will be of a similar age, and may have a family in the Gatundu area.  Cell phone numbers of 07814 211453 & 07788764418 might be relatives.
-Misterseed.com