Mzungu ordeal of negotiating dowry and picking fiancée from covered women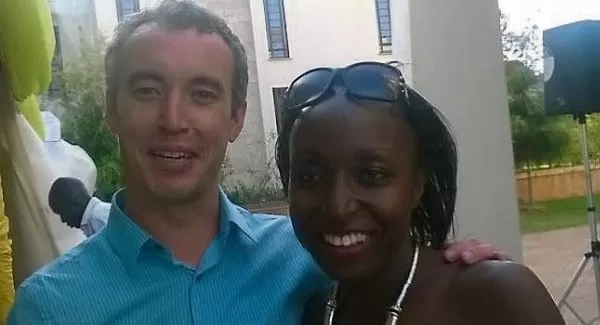 Many grooms begrudgingly sign up to the church's customary pre-marriage course — but it pales in comparison to the marathon series of rituals endured by one Kerryman to gain the hand his Kenyan bride.
Jack O'Regan only officially became engaged to his fiancée Yolanda Chakava after gaining entry to her African clan by singing and dancing, spouting Irish history, negotiating a dowry, and picking her out of a line-up of women covered from head to toe in cloth.
Scientists Jack and Yolanda fell in love when they met at university in the UK, with the Ballyheigue native getting down on one knee a few years later when he returned to Kenya to finish his thesis.
However, he tells in a hilarious blog how he was not entirely prepared for the huge ceremony which went with getting approval for his bride's hand in marriage before their African nuptials in September.
"Weddings in Kenya are not a simple up and down the aisle affair — there are a series of events where families get to know easy other," said Jack.
"Family isn't just mom, dad, brother and sister — it's the entire clan. Second cousins, third cousins twice removed, distant relatives, a string of aunties, some people not even directly related to the family."
Yolanda, an engineer with a PhD, is the brains behind the charity Haki Water, which helps bring clean water to Nairobi's slum community.
Having completed his ordeal, Jack was eventually welcomed into the clan and the couple will now wed at a stunning resort outside Mombasa on September 19.