Photos:First Daughter Ngina Kenyatta Turned 25 Last Week-Birthday Cake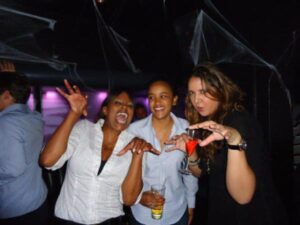 First daughter Ngina Kenyatta turned 25 on Tuesday last week, but surprisingly not even a mention was made on social media, unlike last year.
Before her father became President, very few of us could pick her out from a crowd, but now the story is different. There's interest in what happens in her life, and that's why we have this photo from her birthday. These things are hard to come by, and since it's the only one we got from last week's bash, we'll pass it for a cake.
Let's also take this moment to remind you how Ngina and her friends party. The fact that these pictures were leaked a few years ago probably explains why snaps are hard to come by these days.
– nairobiwire.com