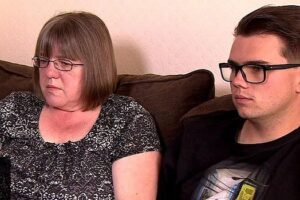 The mother of Thomas Evans, the British national who was killed after Al-shabaab militants attempted to attack a military base in Lamu County,  has said she felt let down by the authorities.
In an interview with BBC, Sally Evans said her 25-year-old son could have been stopped from travelling to Egypt if the British government had done enough.
"If they had suspicions, why didn't they involve me? We could have worked together to save him and I wouldn't be in this situation now," she said.
Ms Evans added that she learnt of her son's death when a journalist contacted her, while her other son Michael Evans said he saw photos of his slain brother on twitter.
TRAVEL TO KENYA
The mother of two said his son had been barred by police from travelling to Kenya in 2011, months after he converted to Islam and adopted the name Abdul Hakim.
Thereafter, he returned home and did a car-boot sale and told his family he was going to Egypt to study Arabic, a move she did not suspect as malicious.
"They should have taken his passport. If I'd have known, I would have taken his passport but when they let him fly to Egypt, I thought there was nothing to worry about," Ms Evans told BBC.
Thomas later contacted his family in 2012 and told them he had travelled to Somalia to join the militant group Al-Shabaab.
His mother contacted the authorities reporting that her son had been radicalised but she said she felt ignored.
Thomas was killed on Sunday alongside 10 other militants after Kenyan solders thwarted an attack targeting a military base.
Various weapons, including 13 AK-47 rifles, five rocket-propelled grenades and eight other grenades were found on the dead attackers.
Two Kenyan soldiers died in the attack, which coincided with the first anniversary of the Mpeketoni attack in which 70 people died.
-nairobinews.co.ke